We're thinking outside the box this Valentine's Day.
______________________________________________________________________
Ahh.. The Day of Love! It's our favorite time of year to spoil our significant other with flowers, chocolates and a romantic dinner. And while we're not opposing any of those traditions (especially the chocolate), we've got some unique, unexpected date ideas that are sure to make this year a Valentine's Day to remember. Bonus: No long waits or outrageous restaurant bills.
missing or outdated ad config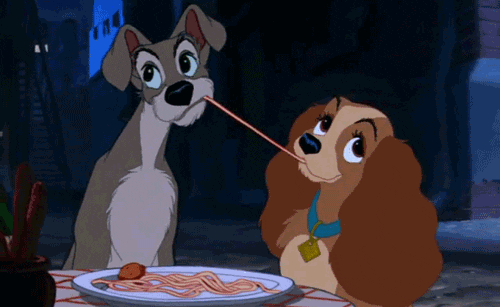 Disclaimer: These ideas are not only for date night – they're also perfect for an outing with family or friends!
Creative Valentine's Day Date Ideas
Come paint your pet! Think Sips-n-Strokes except the subject is YOUR four-legged friend!
Painted Paw Studio | Pop-Ups & Private Events | Nashville
Wood, wine and power tools! A perfect combination for the ultimate, unique date night. Bonus: You go home with a really cool piece of home decor.
Craft Love Nashville | 5104 Centennial Blvd | Nashville
Nashville's first virtual reality arcade! This experience is definitely one-of-a-kind and out of this world!
Rabbit Hole Virtual Reality | 1803 Church Street | Nashville
Race your Valentine to the finish line! Indoor go-karting is a sure fire way to put a smile on your sweetheart's face. I dare you to not have fun.
Music City Indoor Karting | 400 Davidson Street #403 | Nashville
Dinner and a songwriter round! Proof that Nashville is just so Nashville. You can enjoy a performance by some of the biggest songwriters (and artists) in the industry here on any given night.
The Listening Room Cafe | 618 4th Avenue South | Nashville
A PARfect way to celebrate Valentine's Day! A fun, low-key night hitting balls with your honey!
Topgolf | 500 Cowan Street |Nashville
Brushfire: The perfect date. I can say that because my husband brought me here for our first date and well, it turned out pretty well! Seriously though, this quiet (and creative) space lends well to first date conversation and laughs.
Brushfire Pottery Studio | Green Hills Court 4004, Hillsboro Pk #175 | Nashville
Test your love this Valentine's Day by trapping yourselves into a locked room with only 60 minutes to figure out a way to escape! This is actually so much fun. You'll get to figure out puzzles, riddles and clues to break the code together – teamwork is a must!
Escape Game Nashville | 162 3rd Avenue North | Nashville
The trendiest bowling alley in town! Insta-worthy and retro. Challenge your sweetheart and enjoy a fun night of romantic competition.
Pinewood Social | 33 Peabody Street | Nashville
Skeeball. Need I say more? We're all about the fun and games this Valentine's Day so Kung Fu Saloon had to be on our list! It's a sports tavern packed with old school arcade games. Low-key pressure, high-key fun.
Kung Fu Saloon | 1921 Division Street | Nashville
______________________________________________________________________
For all your Nashville needs (Arts & Culture, Live Music, Eats & Drinks, Outdoor Adventures and more) browse daily suggestions at Wannado.com.