See what you're made of with these extreme sport adrenaline junkie activities in Nashville.
______________________________________________________________________
Sometimes, you just want to feel that crazy adrenaline rush that lets you know you're alive. You know, kind of like that kid-on-Christmas-morning energy…heart racing, hands shaking, waiting to see what you're going to get…
We hate to break it to you, but Santa is not coming to see you this year, so you might as well find another way to get your fix. And no, we're not talking about drinking four Red Bulls for breakfast.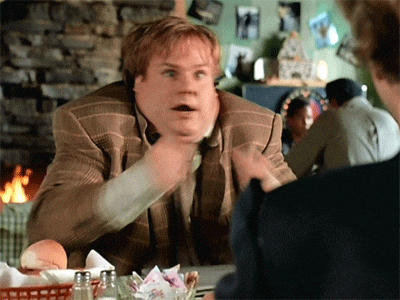 Whether you're an experienced thrill-seeker or you just want to challenge yourself, Nashville has something to get your heart pumping. So get your game face on for our three favorite ways to test your mettle.
3 Ways to Get Your Adrenaline Fix in Nashville
1. Mountain Biking at Percy Warner Park
missing or outdated ad config
Maybe you think biking is a leisurely activity that even first graders can do. That may be true, but that's not the only way to ride on two wheels. With trails for all skill levels, Percy Warner is a great choice for newbies and experts alike. Get your heart pumping with thrilling downhills and twisty, turny paths through the park. And don't forget your safety gear people, even the first graders know to put on their helmets first!
Percy Warner Park | 2500 Old Hickory Blvd|Nashville
2. Rock Climbing at Climb Nashville
Want to conquer your fear of heights in a controlled atmosphere? What better place than a rock climbing wall! At Climb Nashville you'll be securely hooked into a harness and belay while you scramble up walls of varying difficulty. For beginners, just learning the ropes (see what we did there?) will be thrilling as you let go of the wall after you conquer your first climb. Trusting the belay is harder than it looks! All you seasoned adventurers out there can challenge yourselves with leveled courses and numerous bouldering areas.
West Location| 3600 Charlotte Ave. | Nashville
East Location| 1900 Eastland Ave.| Nashville
3. Ropes Course Challenges at Treetop Adventure Park
Conquer your fear of heights or attain your lifelong dream of flying at Nashville Shores' adventure course. Treetop Adventure Park features giant zip lines, swinging bridges, Tarzan swings and more — this adventure takes you through the treetops and tests your courage and balance with over 100 obstacles. Don't look down!
Treetop Adventure Park at Nashville Shores | 4001 Bell Road | Hermitage
Don't spend another weekend on your couch, get out there and challenge yourself to new, eye-opening experiences. These adrenaline-fueled activities will awaken your senses and give you a new sense of pride in your own courage and abilities!
______________________________________________________________________
For all your Nashville needs (Arts & Culture, Live Music, Eats & Drinks, Outdoor Adventures and more) browse daily suggestions at Wannado.com.