Our Halloween Things to Do Guide is coming at you later this week, but don't sweat it if you don't have a costume. Here are some easy peasy Nashville-themed dress up ideas using items you probably already have in your closet!

______________________________________________________________________
Halloween festivities in Nashville have already started. Do you know where your costume is?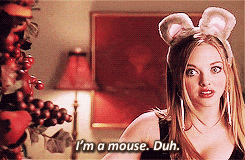 Don't fret if you're not prepared, we're here to help out with some outfits you can pull together from what you already have that pay homage to some our favorite Nashville archetypes we see around town.
4 Nashville-themed Halloween Costumes
1. Nashlorette
They take over Broadway every weekend, so give a Halloween tribute to a group who has single-handedly boosted tourism in Music city.
missing or outdated ad config
How to: Pop on a t-shirt or tank top that says "BRIDE" (Sharpie lettering is totally fine) and tote a huge beverage beaker with an extra long straw. Bonus points for going with a group of girls wearing the same t-shirt (maybe saying "BRIDESMAID"), wearing a tiara off-kilter on your head and actually filling your 3-foot long cocktail glass with a frozen alcoholic drink.
2. Hipster
This archetype can be spotted all over Nashville remotely working from coffee shops, perusing expensive vintage clothing stores and taking contemplative selfies in front of attractive walls and in previously mentioned coffee shops.
How to: For guys – don a beard and heavy framed eyeglasses. Wear a smart tailored leather or denim jacket with a plaid flannel and top it off with a crossbody-strapped "murse" or a DSLR camera around your neck.
For gals – if you don't have bangs, get some or clip a section in. Throw on your vintage anything (high-waisted is especially good) and make it authentic with a forward slouch of your shoulders. Oversized eye glasses work here too.
For both – ride your ten speed bike to all your Halloween gatherings with a perfectly perked cup of fair trade coffee in hand. A beanie or oversized hat complements this look for both sexes and a perfectly coifed scarf is great for authenticity.
3. Singer-Songwriter
This may be the easiest costume of all, since if you are reading this – you may actually be one.
How to: Wear whatever expresses your musical style, tote your guitar and have your cell phone out to record voice memos for when inspiration strikes. Headphones and a notebook with lyrics scrawled in it help make this super believable.
4. Fitness Influencer
Nashville has a booming fitness and yoga scene, as evidenced by the plethora of amazing social media accounts documenting healthy Music City lifestyles. Dress up as a fitness influencer and actually work out for added benefit.
How to: Slip into a pair of high waisted leggings paired with a coordinating sports bra. Accessorize with a smart watch, glass water bottle and a smoothie/acai bowl or supplement of choice. And of course, be sure to have your cell phone in hand for locker room selfies.
Now that you're ready for tricks and treats, snap a pic and tag us on IG @wannadonash so we can see your Halloween best!
______________________________________________________________________
For all your Nashville needs (Arts & Culture, Live Music, Eats & Drinks, Outdoor Adventures and more) browse daily suggestions at Wannado.com.