Halloween is almost here and it's time for some spooky shenanigans! We've got a great lineup of festive events to keep you entertained all the way through October 31.
______________________________________________________________________

Dust off your favorite costume and get ready for a marathon of Halloween hijinx in the coming week! Whether you prefer to throw on a headband with ears and call yourself a cat or a rock barely-there ensemble and call yourself a sexy something-or-other, it's time to get festive.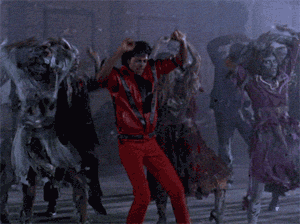 Halloween in Nashville has something for everyone. From haunted houses for thrill seekers to festivals for families and everything in between, we have your go-to list for celebrating Halloween in spooky style!
16 Ways to Celebrate Halloween in Nashville
Parties
Day of the Dead Festival
Tequila, tacos and DJs are the perfect way to kick off the weekend! 15 tequila samples are included in the ticket price, and proceeds from additional drink purchases go to Fannie Battle!
Friday, October 26 | The Pavilion East | 21 & up
Tickets: $34 in advance
missing or outdated ad config
Halloweekend Pub Crawl
Why go to just one bar when you can go to four? Doll up in your best costume, then get ready to make the rounds and have a few rounds on this exciting tour.
Saturday, October 27 | The bars of Midtown (Winners, Losers, Dawghouse Saloon, Red Door Saloon)
Tickets: $11.50, 21 & up
Masquerade and Costume Ball
Wanna get fancy? This is the place to be for all-out costumes, complimentary hors d'oeuvres, a cigar bar and even a fire twirler!
Saturday, October 27 | The Standard | 21 & up
Tickets: General admission $20, or two for $35
Demons on Demonbreun Block Party
Tin Roof, Two Bits, DawgHouse, The Old Line and Frisky Frogs are all in for a festive time. Drink specials, costume contest and cash prizes are part of this blowout on Demonbreun.
Saturday, October 27th | Demonbreun Street
Tickets: $15 in advance, 21 & up
TailGate Halloween Bash
Pumpkin beer, Vampire Slayer pizza, costume contest, family friendly and free? Count us in!
Wednesday, October 31 | Tailgate Brewery Headquarters
Free Admission, all ages
Concerts
My So-Called Band: 90's Halloween Party
If you still know all the words to the entire Jagged Little Pill album, then you can't miss this throwback night out. Brush off those Doc Martens and go as Axl Rose – you'll be totally legit.
Saturday, October 27th | The Cannery Ballroom | 18 & up
Tickets: $15-$75
Festival of Ghouls: Sarah & The Safeword, Beyond Wings Circus, Wicked Ida Puppetry
A perfectly curated lineup of theatrical fright rock, cabaret rock, aerial arts and fire dancing and performance art will mesmerize you on All Hallows Eve.
Wednesday, October 31 | Exit/In | 18 & up
Tickets: $15
Funkonauts Halloween 2018 with Cleetoris T. Beefowf
A little naughty humor on this weeknight out might be just what you need to help you transition into November!
Wednesday, October 31 | The Cobra | 21 & up
Free Admission
Haunted Places

Nashville Haunted Hayride and Woods
Scary stuff in the woods, need we say more?
Through October 31 | Hermitage
Tickets: $24.99 – $31.99 in advance
Devil's Dungeon
Scary stuff in a creepy old building… you get the picture.
Through October 31 |  East Nashville
Tickets: $20 and up
Family Fun

El Dia de los Muertos
Get a cultural lesson while celebrating the Day of the Dead. Decorations, music, marketplace, kids activities and more.
Saturday, October 27 | Cheekwood
Tickets: Age 17 and under – free, Adults – $20
Boo at the Zoo
Trick or Treat with the animals! Dress up the kids and visit the zoo at night for a spooky good time.
Through October 28 | Nashville Zoo 
Tickets:$13 – $17

Halloween Movie Night: Phantom of the Opera
A screening of the 1925 silent movie accompanied by the haunting sounds of an organ will have you in the zone on Halloween night. Photo booth, costume contest and prize giveaways round out this family-friendly event.
Wednesday, October 31 | Schermerhorn Symphony Center
Tickets: Start at $18
Spooky Fun Anytime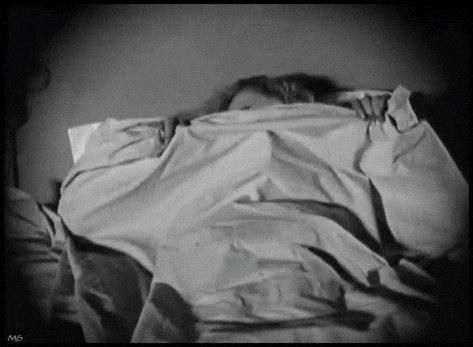 Nashville Ghost Tours
If you've ever wanted to know the history and legends of Nashville, these tours give you the (sometimes frightening) scoop on those historical sites.
Daily Tours | Downtown
Tickets: $10 – $17

Murder Mystery Theatre
Live your own real-life version of Clue with this interactive theatre experience. Try to figure out whodunnit before dessert.
The Old Spaghetti Factory
Schedule and Tickets

Mt. Olivet Cemetery
One of the first "garden" cemeteries in the area, Olivet has a rich history in function and design. The serene setting might make you forget the bleak events that led to the need for a burial ground of this size.
Open Daily | 1101 Lebanon Pike
Free
Tag us on Instagram @wannadonash and with #WannadoNashville so we can see all the tricks and treats you're up to!
______________________________________________________________

For all your Nashville needs (Arts & Culture, Live Music, Eats & Drinks, Outdoor Adventures and more) browse daily suggestions at Wannado.com.