Hip Hop / Rap
ALL HIGH SCHOOLS CLASS REUNION
446 Franklin Limestone Rd
446 Franklin Limestone Road Nashville,TN 37217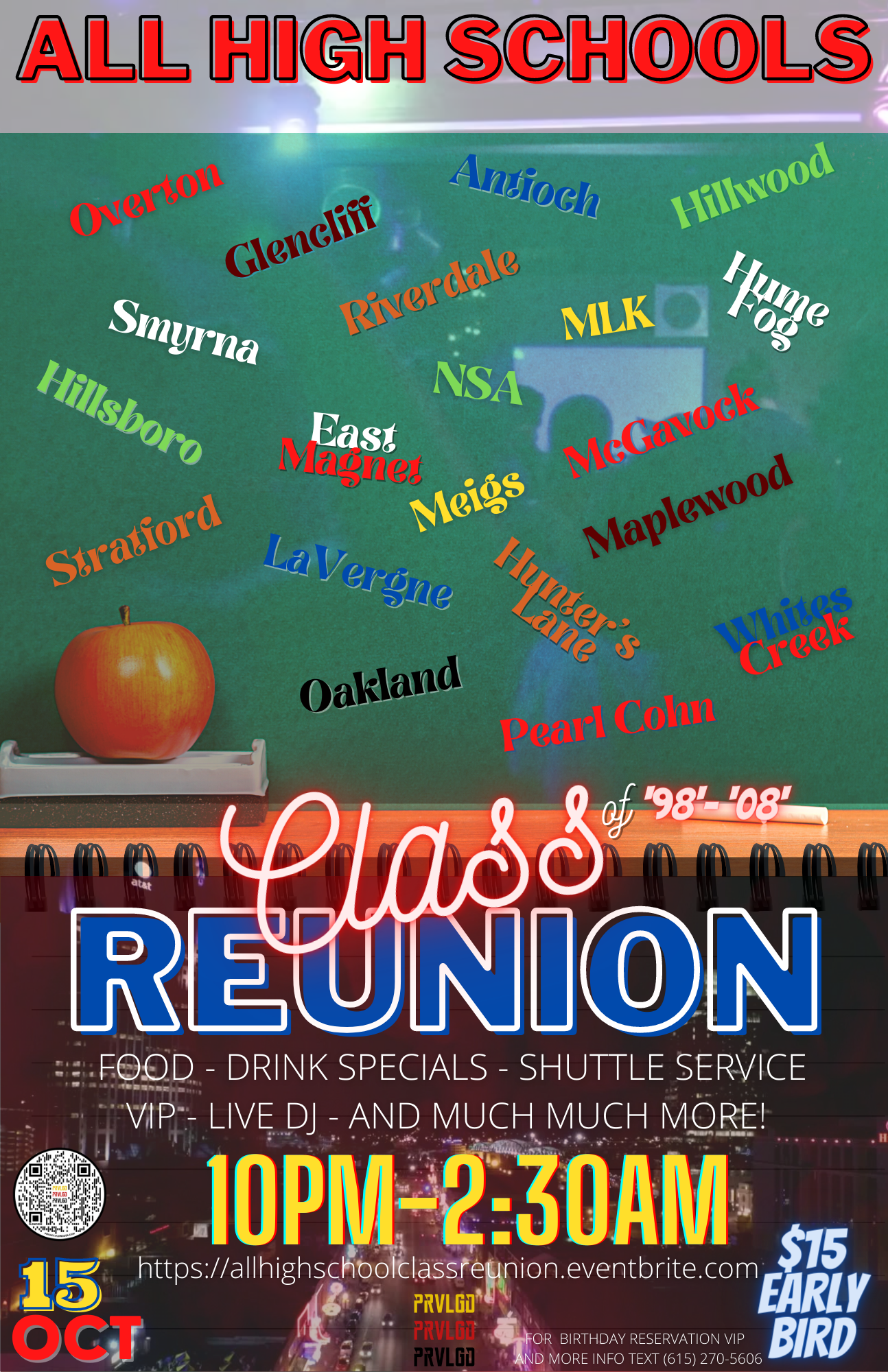 Description
Nashville and surrounding areas...class of "98-08" specifically, MEET US IN THE TRAP! It's going DOWN! We're talking about the ALL HIGH SCHOOLS CLASS REUNION!!!
Antioch, Blackman, East, Glencliff, Hillsboro, Hillwood, Hunter's Lane, Hume Fogg, LaVergne, Maplewood, McGavock, Meigs, MLK, NSA, Oakland, Overton, Pearl Cohn, Riverdale, Smyrna, Stratford and White's Creek...where ya'll at? Who are we leaving out? Who had the best team (class, school and sport)? Who had the best half-timers? What about the livest parking lot after school? Who's football games were you going to even if you didn't go to the school? Remind us in the comments, cause we forgot!
This is the ultimate class reunion with 10 years of the best classes in Nashville. Yep, we said it. We the best! Come connect with your entire class, not just those from your school. Even your big and/or little siblings class will be there! Come kick it with us like we used to. Remember anytime you see us it's GUARANTEED TO GO DOWN!!