Other
Brayden Garrett Burn Foundation 3rd Annual TN Raffle
Hop Springs
6790 John Bragg Highway Murfreesboro,TN 37127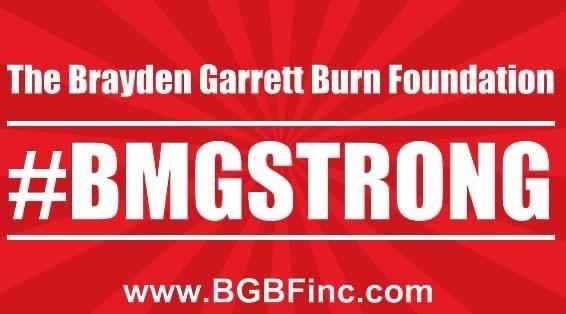 Description
Crystal Day is a multifaceted entertainer who has performed on some of the world's biggest stages including Charlotte Motor Speedway, The Viper Room, Wildhorse Saloon, Amsterdam Music Festival and was a spotlight artist at CMA Fest 2019. She has written with some of the top songwriters in the industry like Grammy Winner Tom Weir, Biff Watson, and Erik Halbig. Crystal has also been continuously working as a professional actor since attending the American Academy of Dramatic Arts in Los Angeles on projects such as Jon Chu's The LXD, Apple, Matthew Modine's Chance, Lifetime's Scorned, Farm Bureau, and A Placed Called Home, to name a few. As a published children's book author, she has completed another book in the Mason the Bull series that is being developed into an animation program, encouraging kids to dream big, work hard, and that anything is possible. If she doesn't already have enough under her belt, she has recently partnered up with friend and mentor, Regina Moore to form Arch Media Group, a woman-based production company currently in development on a 5 season TV series and a multi-million-dollar film project. Crystal met the Garrett family awhile back and has been so impressed by their dedication, passion, and perseverance and is so honored to be a part of this incredible event.
#BMGSTRONG
Brayden arriving at the Houston Airport to continue treatment at Shriners Hospital
This year Hops Springs Beer Park will be hosting our 3rd annual raffle, located in Murfreesboro,TN. We will be raffling off more than $5,000.00 in prizes. There will be a small silent auction that will run from 5pm-9pm.
There will be live music provided by Crystal Day, an upcoming local artist will provide an acoustic event. There will be food trucks and plenty of fun stuff to do for the entire family.
Our goal this year is to raise $10,000.00. A portion of the proceeds raised will be donated to Shriners Hospital for Children Ohio and American Burn Association, and provide long-term care for our warrior.
While we continue to fund our mission through donations, silent auctions and events, there are so many people that need help, and with 50% of all proceeds donated will sponsor kids burn camps and go towards educating the public about burn awareness.
All donations are tax deductible. To learn how you can support our mission, please visit our website @ BGBFinc.com or email us [email protected]
If you would like to volunteer for the event, please send us an email at [email protected]
Thank you from the entire team here at the Brayden Garrett Burn Foundation for your continued support. We are looking forward to seeing everyone very soon.
#bmgstrong