Spirits
Certified Bourbon Steward Training
Cool Springs Wines & Spirits
1935 Mallory Lane Franklin,TN 37067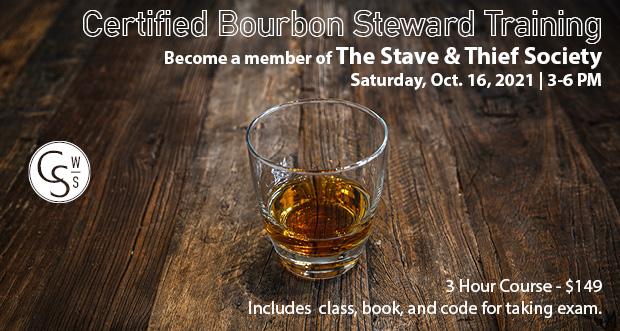 Description
Education Director and Executive Bourbon Steward Pam Howard will guide you towards becoming a member of the Stave & Thief Society through a 3 hour course covering:
Bourbon history, including Kentucky's role in its creation and how Tennessee whiskey stands apart
Kentucky's heritage brands and which distilleries produce them
What makes a bourbon a bourbon, and how it is different from other whiskies
What the different descriptors of bourbon mean
The science behind distilling and aging
Flight building of 3 bourbons demonstrating the relationship among the products, describing their characteristics and nuances with nosing and tasting notes
Promo code for your testing exam. Once successful, you will receive your official certificate and pin from The Stave & Thief Society
All sessions will be held in the Overlook Room of Cool Springs Wine & Spirits on the Mezzanine level. Please note this venue does involve stairs for attendees.
Ticketing fee of $149 for this special event. You will receive the class, book, and promotional code for the exam.
Non-cancellable. Non-transferable. Non-refundable.