Indie
Melt w/ Miki Fiki
The High Watt
1 Cannery Row Nashville,TN 37203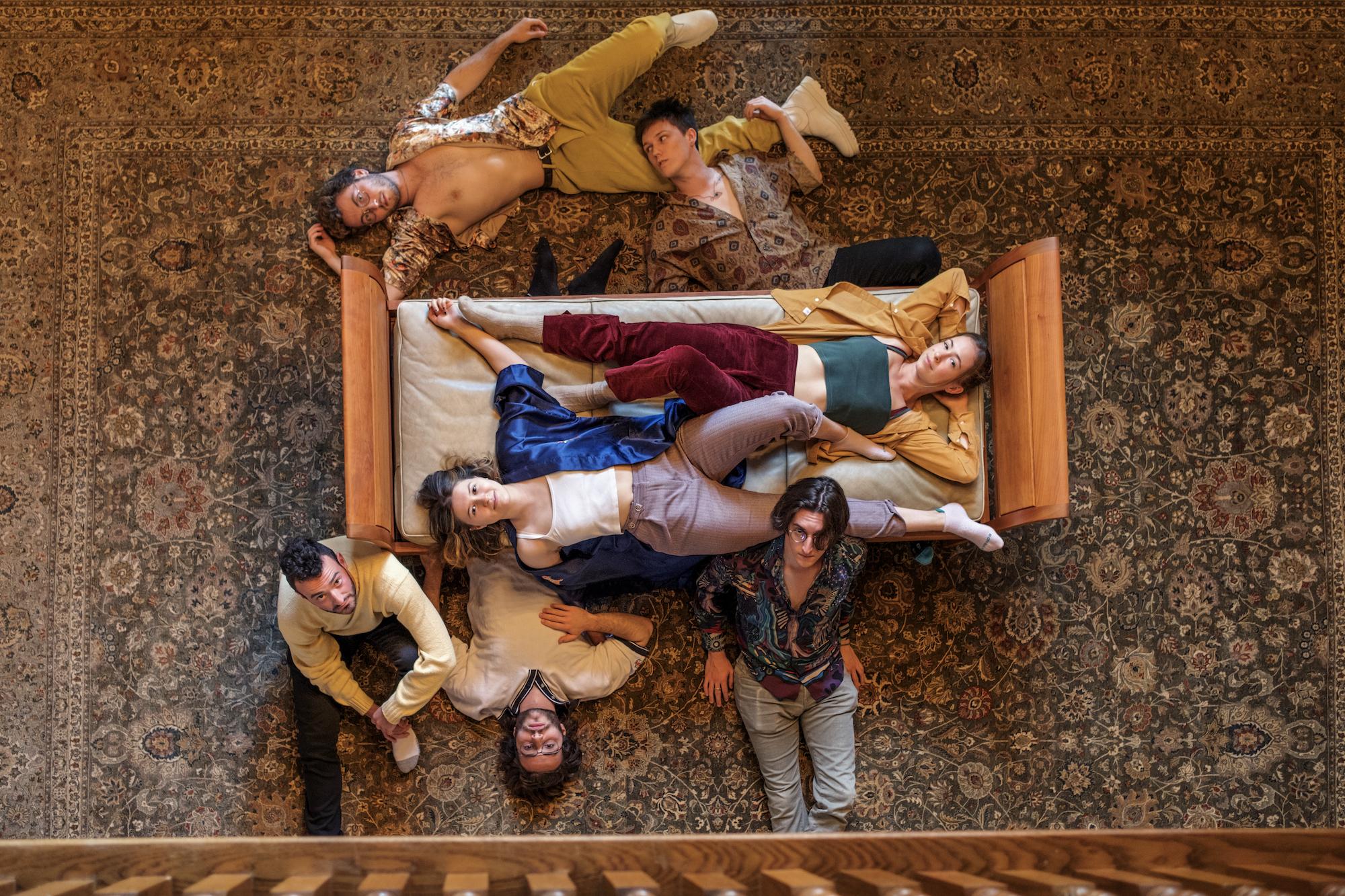 Description
What you need to know: We're Melt. This Fall, the seven of us will be hitting the road for the band's first headlining tour. We released our debut EP in February 2021. Everyone told us it sounds like we've matured––who knows what that means, we still hold hands when we cross the street.
What to expect: Existential pop songs with ethereal jam-sections...somewhere between soul and psychedelia. Here's what other people say: "pop-jazz espresso" (Live For Live Music), "one groovy superorganism" (NPR), "a triumph" (The Boston Herald). Wow!
What you didn't know you want to know: There are more molecules of water in one cup of water than there are cups of water in all the world's oceans.
Still here? Veronica Stewart-Frommer (lead vocals) and Eric Gabriel (vocals, keys) formed Melt in their hometown New York City in 2017. Soon, five of their friends joined: Marlo Shankweiler (guitar), Josh Greenzeig (drums), Lucas Saur (bass), Nick Sare (sax), and Aaron Alcouloumre (trumpet). The first song the band ever wrote and recorded, "Sour Candy," went viral and peaked at #5 on Billboard's US Viral 50 Chart. It now has 6 million streams on Spotify.
This unexpected success launched Melt into a double life: college during the week and shows across the Northeast on the weekend. Releasing only four more singles between 2017 and 2020, Melt was already selling out their concerts and landing opening bills with acts like Lawrence, Sammy Rae, and Karl Denson at Webster Hall. The band has also played festivals around the country, including FloydFest (VA), Southwest Invasion (Austin, TX), and the Rhode Island Music and Arts Festival.
During lockdown, Melt released their first full-length body of work, "West Side Highway," a collection of six songs that make you want to dance alone in your bedroom. But like you, the band's ready to get back together and thrive off the energy of their biggest crowds yet.
Completed COVID-19 vaccine card OR negative PCR/rapid test result required for entry. See here for additional info.
STANDING ROOM ONLY - PLEASE EMAIL [email protected] FOR ADA ACCOMMODATIONS
VALID GOV'T ISSUED PHOTO ID REQUIRED - NO EXCEPTIONS
Miki Fiki is an alt-pop project by artist Ted Hartog, founded in 2017 in a ranch-style house in west Nashville. From the debut self-titled EP to the danceable single "Stranger", Miki Fiki has been influenced by artists as varied as Anderson .Paak to Ben Folds. Jazz/funk instrumentals combine with lyric-heavy verses and expansive harmonies to create a sonic landscape of "indie-pop brilliance" (Lightning 100), a sound that has made fans and friends in sweat-soaked basement shows from Mobile, AL to Amsterdam, NY.