Literary Arts
Nashville Public Library
615 Church Street Nashville,TN 37219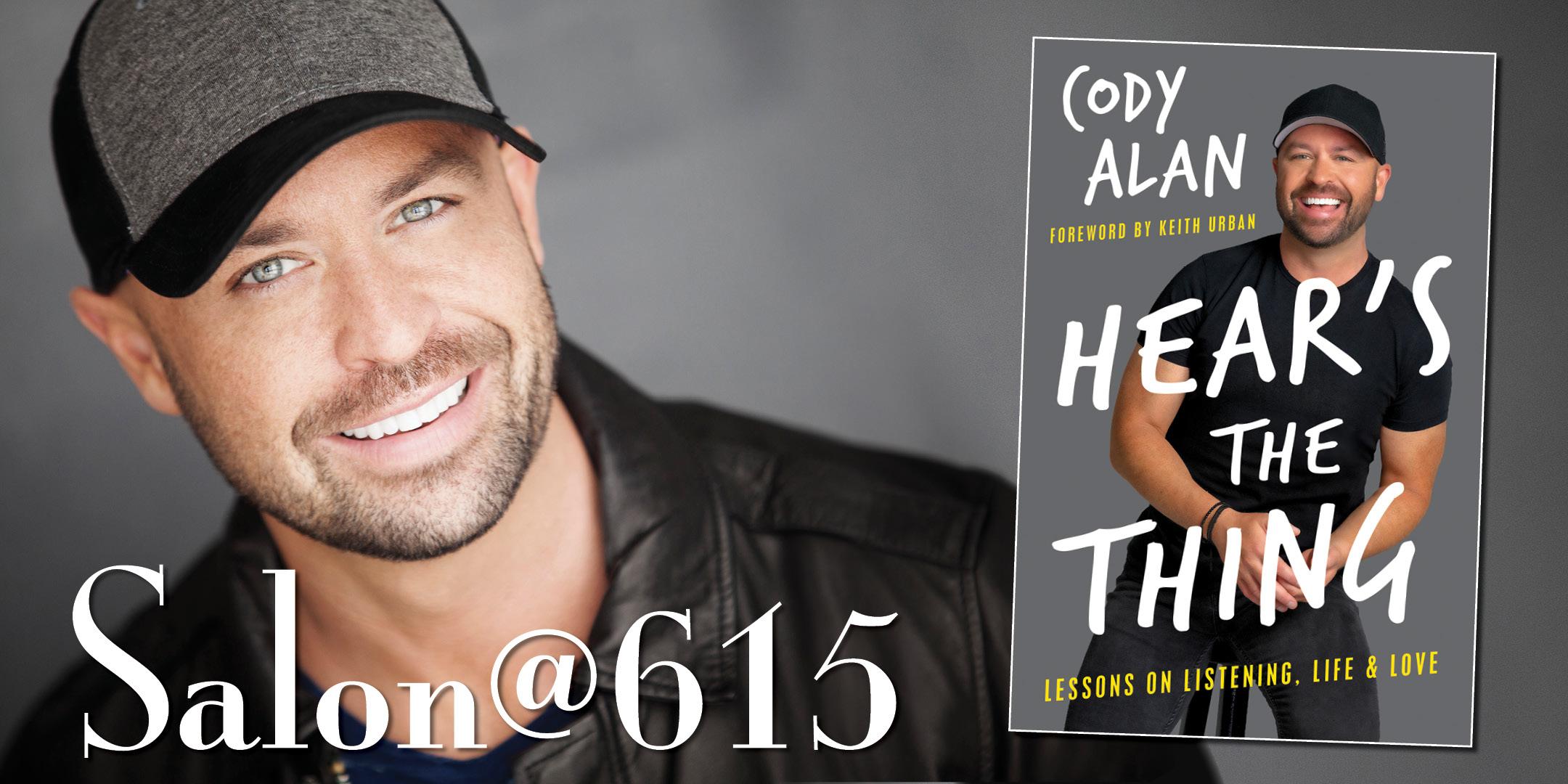 Description
The Nashville Public Library Foundation presents [email protected] Special Edition, featuring one of country music's most famous on-air personalities and interviewers, Cody Alan. He will be in conversation with a very special guest to discuss his new book, Hear's the Thing: Lessons on Listening, Life, and Love. This event will take place in the auditorium of Nashville Public Library, 615 Church St. Nashville, TN.
This [email protected] Special Edition is presented through a partnership of Parnassus Books, The Nashville Public Library, The Nashville Public Library Foundation, Humanities Tennessee, and BookPage.
Ticketing
There are 2 ticket options for this event:
A one person/one book, general admission ticket costs $31.50 and includes one seat at the event and one autographed copy of Hear's the Thing.
A two person / one book, general admission ticket costs $41.50 and includes two seats at the event and one autographed copy of the Hear's the Thing.
Additional signed copies of Hear's the Thing will be available for purchase at the event.
Every individual will need a ticket to attend this event. The event will include a conversation between Cody Alan and his guest, as well as audience questions. Following that, there will be a signing line where Cody Alan will personalize books, purchased through Parnassus, with a first name only.
About the book:
In our noise-filled world, where everyone is so quick to speak, the fine art of listening is often lost. For radio and TV personality Cody Alan, learning to listen to others--and himself--has led him on a journey of self-discovery and allowed him to become his most authentic self.
About the author:
The man Keith Urban says, "makes Ryan Seacrest look like a slacker," Cody Alan is as beloved by the Nashville stars he covers as he is by millions of country fans. The host and executive producer of CMT After MidNite and CMT Radio Live reaches 8 million weekday listeners across more than 250 stations. As host of CMT Hot Twenty, his face can also be seen in more than 80 million homes, making him among the most heard and seen on--air personalities in the business.Cody's listeners and viewers tune in from all over the world because he is, hands down, one of the greatest celebrity interviewers on radio and television today, and his heartfelt enthusiasm for the music resonates through every platform. He is at ease with "all kinds of kinds," having interviewed everyone from Jimmy Fallon and Taylor Swift to Bradley Cooper and Dolly Parton. Whether on radio, TV, digital or social media, he delivers the same dynamic, warm, engaging personality to keep fans connected.
Parking at Nashville Public Library
Library Garage at 151 6th Ave N. Enter Library Garage on Sixth or Seventh Ave. S, between Church St. and Commerce St.
Rates
• Free: First 90 Minutes (with Validation stamp)
• $3.00: Each additional half hour, up to 12 hours
Details
• Handicap parking on Level Four.
• Four electric car charging stations.