Sep
22
Wednesday, 10:00 pm
Americana
Olivia Management Presents: Live from Historic Eastland (AMERICANAFEST)
1108 McKennie Ave
1108 McKennie Avenue Nashville,TN 37206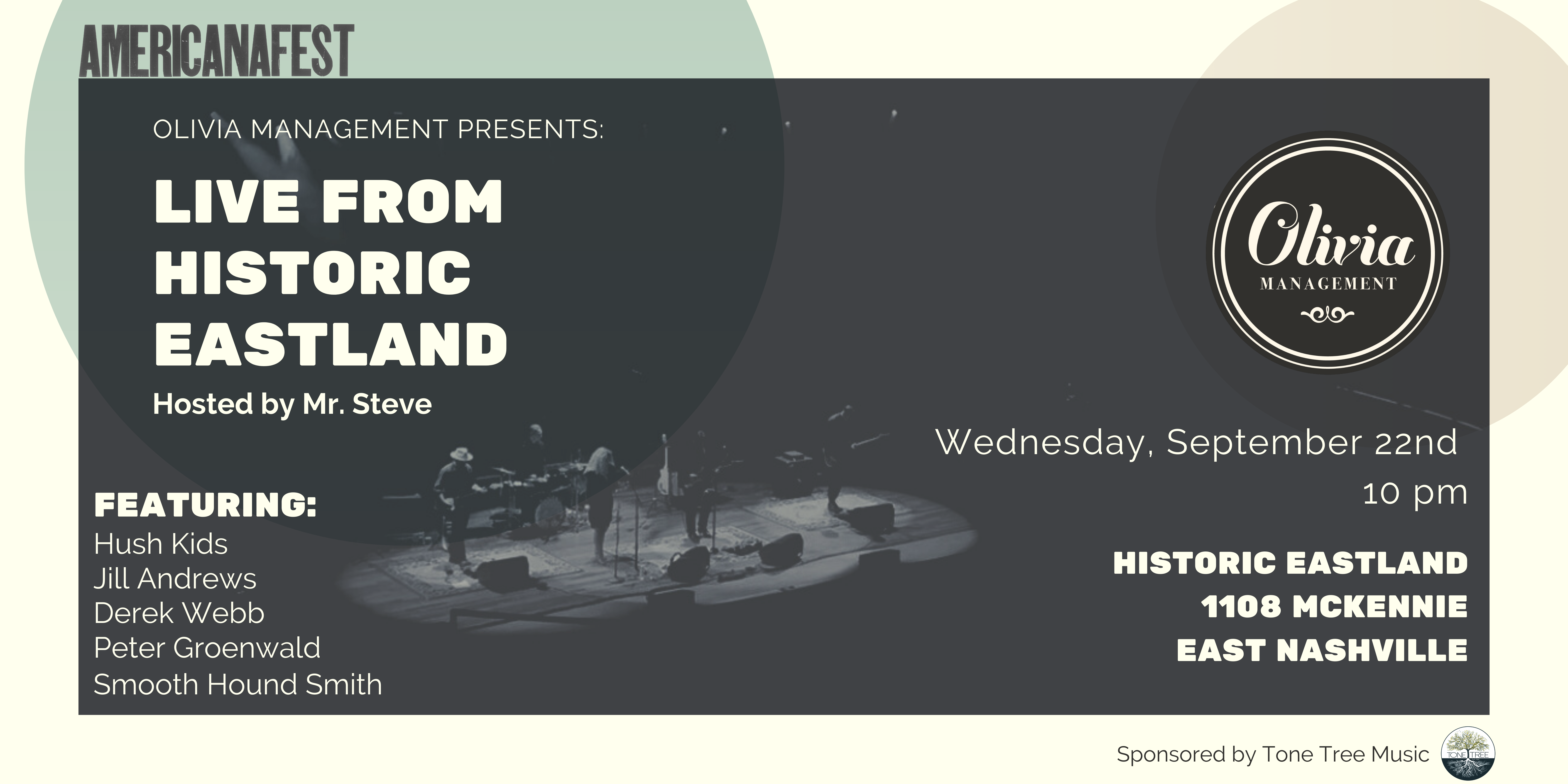 Description
Olivia Management is hosting a performance on September 22nd at 10pm at Historic Eastland right off of Gallatin Ave in East Nashville.* Sponsored by Tone Tree Music
We have a great night filled with great acts such as Jill Andrews, Derek Webb, Hush Kids, Smooth Hound Smith, Peter Groenwald, and more all lined up for you.
Hosted by Mr. Steve, The Music Man.
Come join us for this free event, open to the public! We'll start just after the Americana Awards, at 10pm. Free beer and wine to attendees!
LOOK AT THIS BEAUTIFUL VENUE, Y'ALL!
* In accordance with official guidelines, for every AMERICANAFEST-produced event and the Americana Honors & Awards, we are implementing a policy of showing proof of full vaccination or a negative COVID-19 test within 72 hours for access to a venue. For more information, please click here.