Blues & Jazz
Roland Barber Quintet
Rudy's Jazz Room
809 Gleaves Street Nashville,TN 37203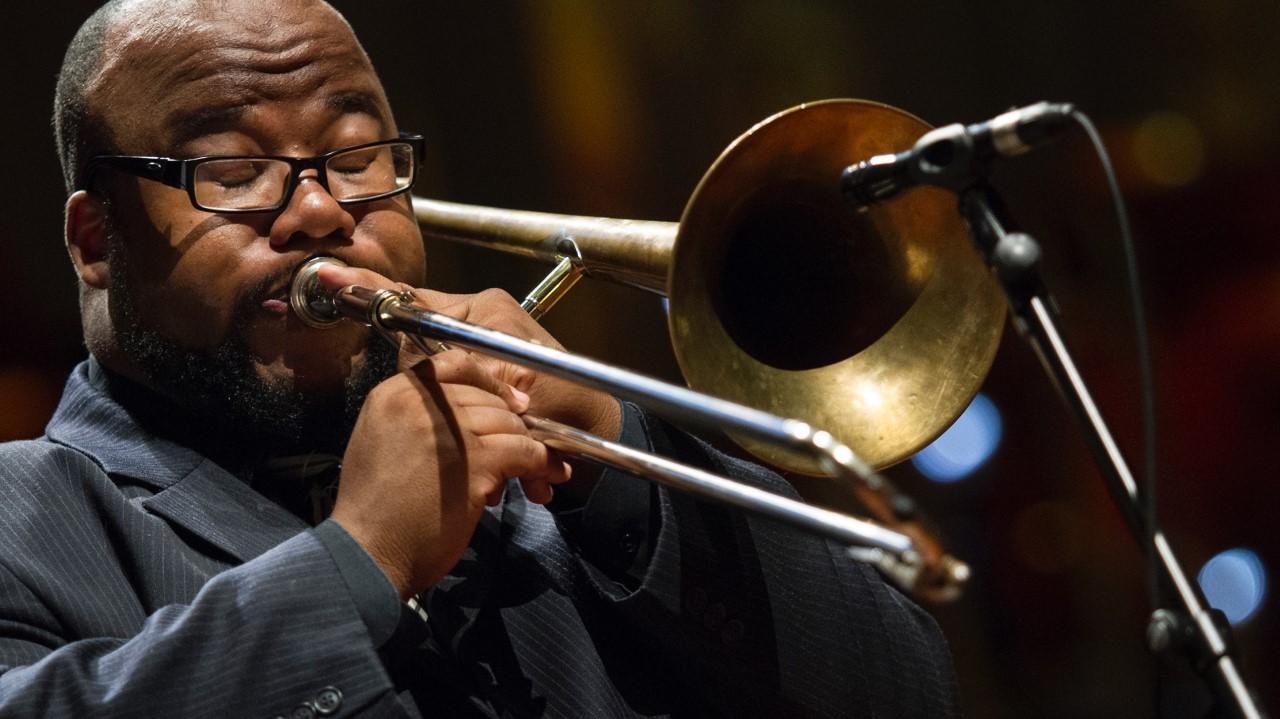 Description
All patrons are required to provide proof that you are vaccinated for Covid-19, OR proof of a negative Covid-19 test that was administered within 72 hours of the date on which you are attending a show at Rudy's Jazz Room. Proof of vaccination and test results must bear a name that matches the government-issued identification for the patron that is seeking entry. We accept a picture or scan on your cell phone, photocopy, or original document of your CDC-issued vaccination card. We will accept a printed, or digital copy of a negative Covid-19 test result from a test given within 72 hours of the date of the show you are attending.
This show is 21 and over only. All sales are final and we unfortunately cannot offer any refunds. Additional tickets may be available at the door on the day of the show even if it is sold out online.
Please try to arrive 15 minutes prior to the show start time. If you do not arrive within 45 minutes after the show start time on your ticket your seat may be resold to other patrons at the door. If you arrive after 45 minutes from the start time of the show and your ticket has been resold, although we cannot guarantee it, we will try our best to make space for you to attend the show.
Audiences can always expect Roland to deliver a mix of jazz originals, classic standards from the pens of iconic voices past, and gems from the American Songbook. Also of special note is the appearance of Rahsaan Barber on saxophone! Hearing the Barber twins play together is a sure treat for any audience! This performance also features the sublime piano stylings of Bruce Dudley, powerhouse Christian "Neph" Burgs on the drums, and (visiting home from taking NYC by storm) the modern-yet-wise dexterity of Jack Aylor on bass.
Nashville-native, trombonist Roland Barber has performed with an impressively diverse and world class list of musicians, including Stefon Harris, Manny Oquendo y Libre, Chaka Khan, Wynton Marsalis and the JLCO, the Duke Ellington Orchestra, and the NBC Saturday Night Live Band. Roland has performed in venues such as Carnegie Hall, Birdland, the Blue Note, Lincoln Center, the Copacabana, and Madison Square Garden. He has appeared on television, including MTV's making the band, NBC's Saturday Night Live, CBS' Today Show and ESPN Awards.
Roland's main stylistic influences on the trombone are Al Grey, Steve Turre, and J.J. Johnson, as he aspires to a trademark blend of Southern, blues-based vocal approach, bebop fluency and command, and a warm, communicative, tone.
Roland Barber is also an esteemed composer and arranger. He was recently awarded a New Works Jazz Grant from Chamber Music America, which led to the writing and Lincoln Center premier of his suite, "Songs of the Village", performed by his quintet. Legendary jazz icon Curtis Fuller's praise of Roland as "what trombone playing is ALL about" is finding fast and global support as Roland continues a stellar ascent in the world of jazz performance, composition and education.