Jun
23
Wednesday, 7:00 pm
Education
Summer Seminar Series- Personal Finance Management
Billy S. Hobbs Municipal Center,
105 College Street White House,TN 37188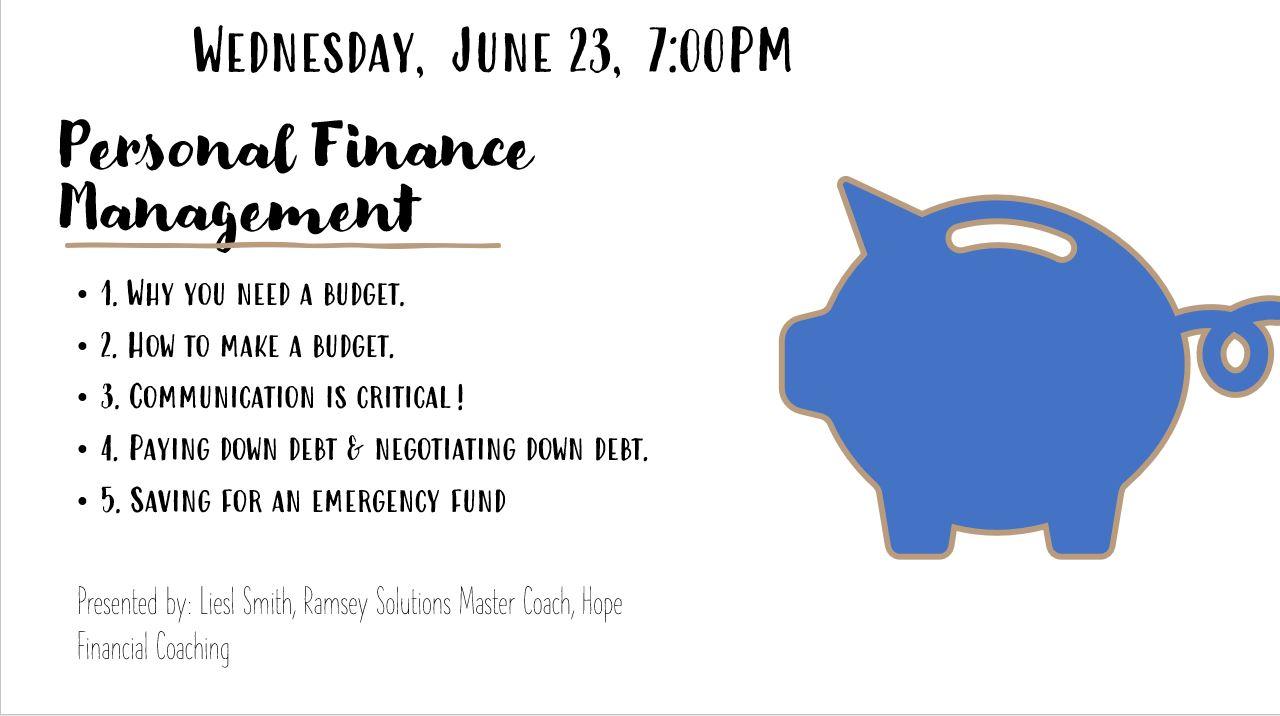 Description
Have you thought about working with a Financial Advisor but felt too intimidated?
Want to start taking control of your financial life but don't know where to start?
Liesl Smith a Ramsey Solutions Master Coach, with Hope Financial Coaching will get you on the right path to take control without fear. All ages, all income levels welcome - everyone can benefit from this introductory course in personal financial management.