Religious/Spiritual
Tasha Cobbs Leonard Royalty: Live at The Ryman (Rescheduled Date)
Ryman Auditorium
116 5th Avenue North Nashville,TN 37219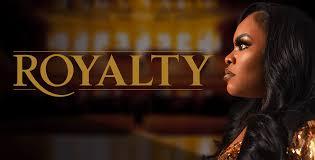 Description
As your purchase coordinator, I will take care of your ticket purchase and any selected add ons. I will meet attendees at Cafe Lula at 6:00 pm to give tickets.
If you prefer to have your tickets mailed to your home, orders will be mailed out beginning the week of April 13th. Please provide your address on the order form. You will receive an email confirmation to verify your request and to provide tracking information.
Tickets - Main floor tickets and balcony tickets are available (The best available seats will be selected first)
Parking - There are multiple parking garages near the auditorium and metered parking. I will send you an interactive parking map.
Dining - pre-selected restaurants are Kitchen Notes and Old Spaghetti Factory located a short distance from the venue. Check out the add on section. If you purchase a gift card, I will email you to get reservation details and make your reservation for you.
Place your order today before the event sells out!
If you have any questions, send an email to [email protected] or call 615-669-2536.
Sincerely,
Shameka Grady
Event promoter and purchase coordinator
About the Artist
Gospel powerhouse Tasha Cobbs Leonard has become one of the most prominent voices in worship music today. Her string of hits includes "Break Every Chain," "This is a Move," and "Fill Me Up." Now, she is hoping to add to that list of hits with her newest album Royalty: Live at The Ryman.
About the Ryman
"The Ryman is saturated with such history," exclaims Tasha Cobbs Leonard. "It was originally built as a revival center and I believe it will serve its original intent on May 4th for the Royalty live recording. The rich history and legacy in that room will further magnify the necessity for us to see ourselves as God sees us. It's the perfect place to capture and document the sound of ROYALTY!"
Currently the top-selling female artist in gospel music, Tasha Cobbs Leonard first entered the global music scene with the 2013 release of her RIAA Platinum debut single, "Break Every Chain." Since then, Cobbs Leonard has amassed multiple #1 singles, four GRAMMY nominations, numerous Stellar Awards and Dove Awards, and two RIAA Gold albums. Tasha Cobbs Leonard has earned the Billboard Music Award for Top Gospel Artist for the past two consecutive years.
Royalty: Live at The Ryman will be Tasha Cobbs Leonard's first new album since the 2017 release of Heart. Passion. Pursuit., which remains one of the highest-selling gospel albums of the past five years.