Blues & Jazz
The Pat Coil Trio with special guest Joel Frahm
Rudy's Jazz Room
809 Gleaves Street Nashville,TN 37203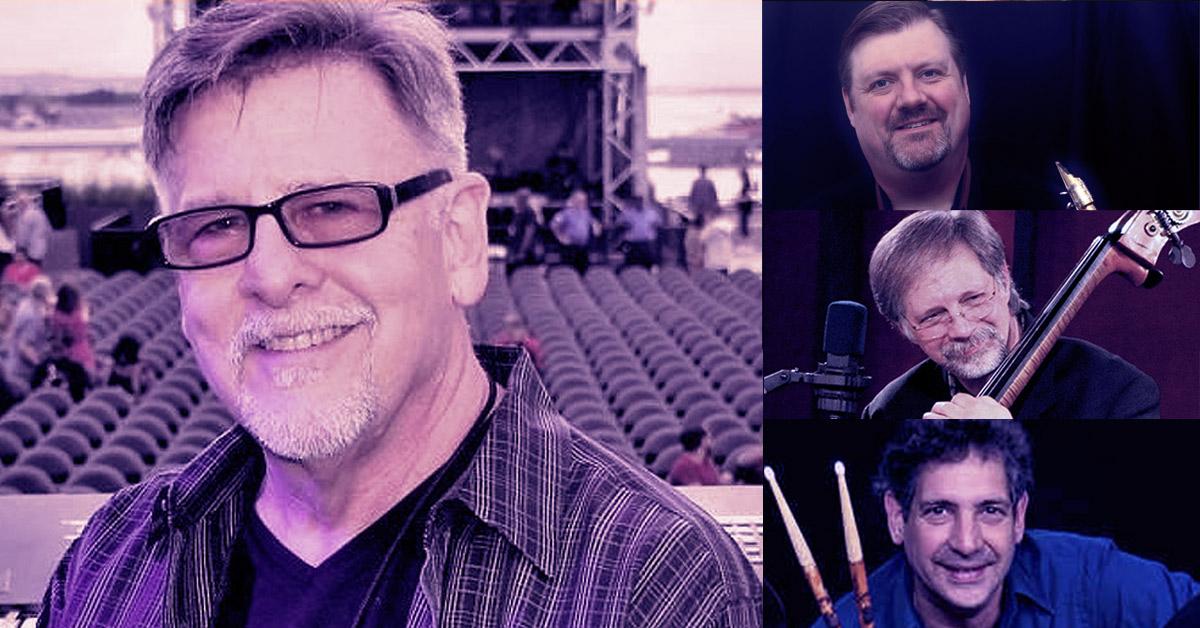 Description
This show is 21 and over only. All sales are final and we unfortunately cannot offer any refunds. Additional tickets may be available at the door on the day of the show even if it is sold out online.
Please try to arrive 15 minutes prior to the show start time. If you do not arrive within 45 minutes after the show start time on your ticket your seat may be resold to other patrons at the door. If you arrive after 45 minutes from the start time of the show and your ticket has been resold, although we cannot guarantee it, we will try our best to make space for you to attend the show.
Pianist Pat Coil has toured Japan, South America, Europe and the U.S. with such artists as Michael McDonald, Carmen McCrae, Olivia Newton John, Amy Grant, Vince Gill, Woody Herman and many others. Pat has recorded with many artists including Natalie Cole, Trisha Yearwood, Ernie Watts, Carmen McCrae, BeBe & CeCe Winans, Kenny Rogers, Travis Tritt, Peter Cetera, Woody Herman, Scott Henderson, and Michael McDonald.
During his L.A. years, Pat played on many movie and TV scores, including Star Trek - Next Generation, Deep Space Nine, Murphy Brown, Dionne Warwick & Friends, Growing Pains, Major Dad, Spencer For Hire, The Grammy Awards and many more. He played for various artists on the Tonight Show, Arsenio Hall, & Conan O'Brien. Living now in Nashville TN, Pat continues his successful career composing, recording, performing, producing, arranging and teaching. He has composed, produced and performed on hundreds of underscores heard on a variety of media all over the world. Pat taught jazz piano, combos, and improvisation at Middle Tennessee State University, and was an Associate Professor of Jazz Studies at the University Of North Texas.
Pat has recorded six solo jazz albums of his own, the third one being a collaboration with Lyle Mays. "True North" and his new album "Birdhouse" are available at patcoil.com, cdbaby.com and I-Tunes. Pat currently tours with Michael McDonald and Lynda Carter. He also makes numerous appearances with his own group. Pat has a new release of his original music, "Music For Humans….and Other Species". For more information, please visit patcoil.com.
For nearly 30 years, Joel Frahm has lived in New York City, working in jazz clubs, collaborating with other musicians, and honing his craft. His bold, inventive tenor sound has won fans in the U.S. and across the world. He has worked alongside Betty Carter, Kenny Barron, Freddy Cole, Dianne Schuur, Kurt Elling, Jane Monheit, Bill Charlap, Brad Mehldau, Matt Wilson, Cyrille Aimee, and many other top artists. He has played as a leader or sideman on more than 100 recordings and has appeared at jazz festivals in the United States, Europe, Israel, Canada and South America. In addition to his work as a performer, he has taught jazz classes in clinics at the University of North Carolina, the University of Connecticut, New York University, Wichita State University, the University of North Texas, Baylor University, Colorado State University, Furman University, the University of Toronto, the University of Michigan, Michigan State University, the University of Manitoba and others. He also has worked at the Monterey Jazz Festival's Next Generation program; the Sant Andreu Youth Jazz Orchestra in Barcelona, Spain; the Dave Brubeck Institute in Stockton, California; the Center for Jazz Studies at the Israel Conservatory in Tel Aviv; the Czech Jazz Workshop in Prague; and the Siena Jazz Workshop in Italy. Joel grew up in Racine, Wisconsin and moved to West Hartford, Connecticut as a high school freshman, where he became part of the acclaimed Hall High School jazz band. It was there he developed a passion for jazz, exploring the music of jazz greats such as Art Blakey, Freddie Hubbard, Horace Silver and Wayne Shorter. In 1992, he received a bachelor's degree from the Manhattan School of Music.
Danny Gottlieb is one of the most popular drummers in jazz and contemporary music. Although best known as the drummer in the original Pat Metheny Group, during the past 30 years Danny has performed and recorded with some of the world's greatest musicians. They include: Bobby McFerrin, Sting, John McLaughlin, Gil Evans, Gary Burton, Stan Getz, Chick Corea, David Byrne, Herbie Hancock, Wayne Shorter, Gerry Mulligan, Clark Terry, Al Di Meola, The Blues Brothers Band, Booker T and the MGs, Jeff Berlin, Lew Soloff, Michael Franks, Mark Egan, Mike Stern, Dr. John, the NDR Big Band, WDR Big Band, HR Big Band, GRP Big Band, the Carnegie Hall Jazz Orchestra, the George Gruntz Concert Jazz Band, and many more. He is featured on more than 300 CDs to date, including four Grammy Award Winners.
Jim Ferguson is a vocalist, double bassist, educator, and luthier. He has had a long professional career in the Nashville music industry. In 1999 he returned to his roots and released his first jazz CD, Not Just Another Pretty Bass (a quartet with saxophonist Chris Potter, pianist Pat Coil, and drummer Jim White). That was followed by Deep Summer Music (same lineup with the exception of pianist Stefan Karlsson ), and Haunted Heart (a duo recording with guitarist Mundell Lowe). The quartet recordings were released on A-Records, and the duo recording on Lily's Dad's Music. Jim has been a featured guest on Piano Jazz with Marian McPartland, a guest on NPR's Morning Edition with Bob Edwards and on The Bob Edwards Show on Sirius-XM Radio. Additionally he has been featured on Jazz Profiles with Nancy Wilson. He is currently at Middle Tennessee State University where he taught jazz voice and bass since 1998 and maintains a double bass repair shop in Nashville, Tennessee.