Fine Art
Tomato Art Show Pre-View Presented by Center 615
Tomato Art Show
1106 Woodland Street Nashville,TN 37206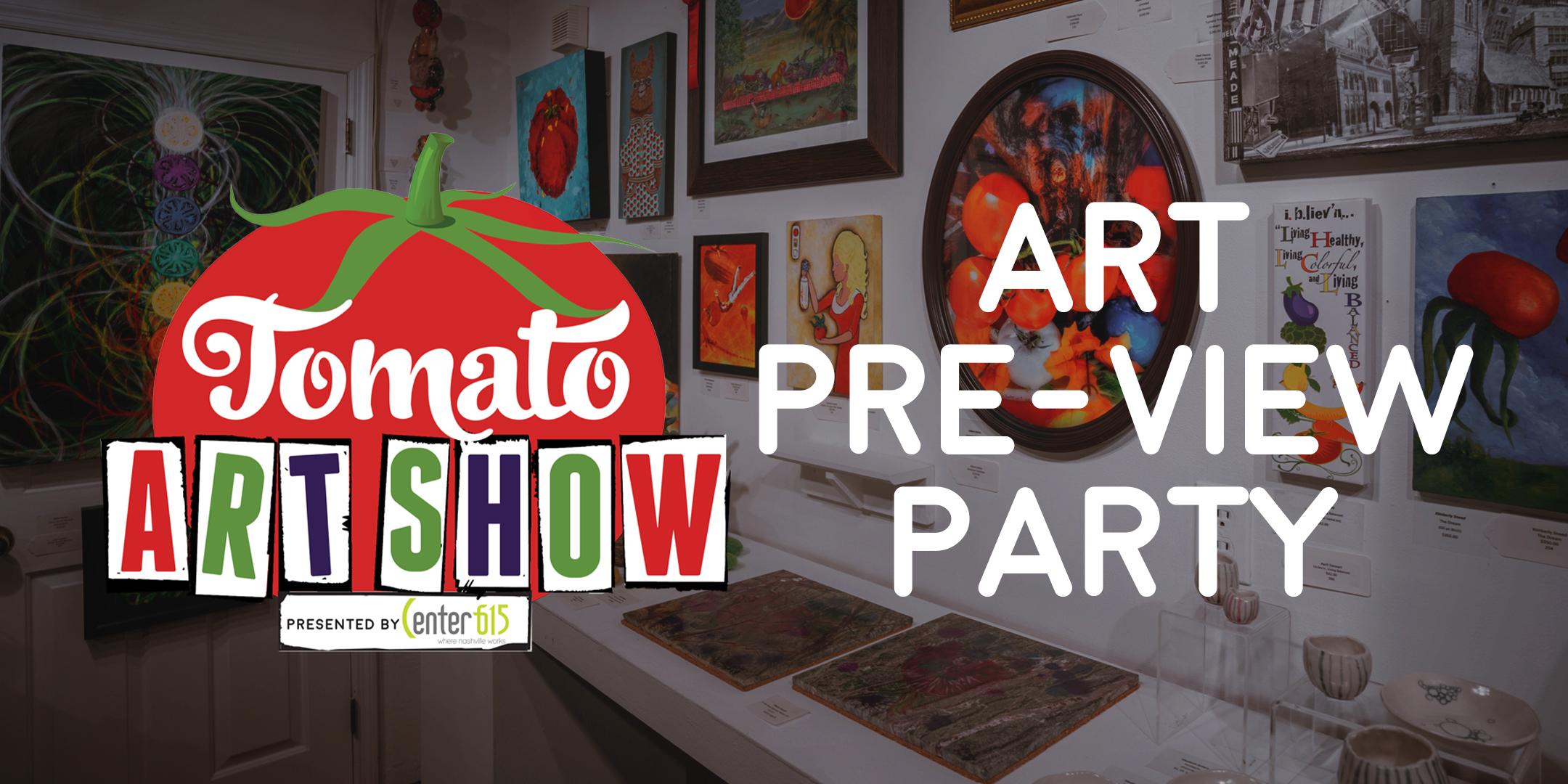 Description
Be the first to see and reserve your special art piece at the 2020 Tomato Art Show Pre-View Party. This year the gallery will open on Thursday night for the ticketed Pre-View Party and open to the public all day Friday, Saturday and Sunday.
For the safety of all attendees, the tickets have been broken up into 2 sessions to allow for cleaning time in between-
Session 1- 6pm-7:30 pm -SOLD OUT
Session 2- 8pm-9:30
Online access- Gain access to the online art show at 6pm on Thursday, August 6th. This does not include a ticket to attend the Pre-View event in person.
Enjoy drinks from Titos Vodka, local catering, and the fun tomato art.
The Tomato Art Show will support online sales this year. If you purchase a ticket to the preview party, you will receive a code to access the online store on Thursday, August 6 at 6pm.
Have questions about how we plan to keep you safe during Tomato Art Fest and the Pre-View Party? Read our FAQs!
Snag your official Tomato Art Fest Merchandise HERE!
Special thanks to Tito's Vodka, Center 615 and 5 Points Animal Hospital.
Event Safety Measures
Event Safety Measures
For detailed information on all our safety measures visit https://www.tomatoartfest.com/faq
Pre-View Party specific information
Ticket capacity has been cut by 50 % to ensure social distancing.
The majority of the event will take place outdoors with a limited number of guests allowed inside the gallery at any time.
The gallery space is double its previous square footage to allow for social distancing.
The wearing of masks or cloth face coverings will be required for all staff at the event.
No tickets will be sold at the door.
For more information, please visit TomatoArtFest.com/FAQ, if you have specific questions please email us at [email protected]