OZ ARTS NASHVILLE PRESENTS
"ink"
Camille A. Brown and Dancers
December 14-15, 2018
______________________________________________________________________
It's obvious – you've been spending all your time at home, sampling Nana's holiday treats and watching The Grinch on repeat. We know December makes you want to put on your pajama pants and never take them off. (Same here, tbh.)
missing or outdated ad config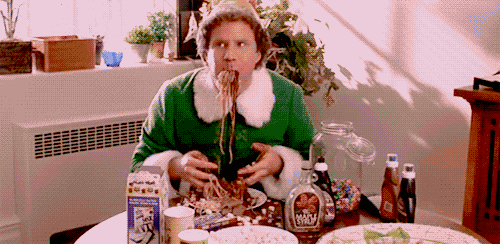 But under all those layers of fleece, there is still an actual human body. And it needs to move. Easier said than done, we know. We're not asking for much. Just put on a pair of non-spandex pants (maybe do a little something with your hair while you're at it) and take yourself to OZ Arts for ink: Camille A. Brown & Dancers and let the music and dance move you.
You'll get your groove on with the sounds of traditional African and handmade instruments creating sounds influenced by Blues, Hip-Hop, Jazz and Swing. The performers perfectly execute choreography inspired by African-American social dance, African, Tap, Jazz, Modern and Hip-Hop. If this mesmerizing combination of sound and movement doesn't set your body in motion, you really do have Nana's peanut butter fudge in your veins.
But even better than feeling the music, ink expresses something much more than just dance and music. It personifies African American narratives and identities through authentic cultural expression. Camille A. Brown leads her dance company through excavations of ancestral stories, both timeless and traditional, that connect history with contemporary culture.
Theresa Ruth Howard of Dance Magazine says, "Along the lines of television producer Shonda Rhimes and film director Ava DuVernay, Brown is a part of a cultural movement of black female artists who are redefining how African-American stories are told: with humanity, sensitivity, depth and intellectual sophistication."
You will not only be inspired by the beauty of the dance, but by the poignant and powerful stories that the dance brings to life. So what are you waiting for? Put the cookies down and GET TICKETS NOW for this inspiring performance!
Camille A. Brown and Dancers
ink
December 14-15, 2018 at OZ ARTS NASHVILLE
______________________________________________________________________
For all your Nashville needs (Arts & Culture, Live Music, Eats & Drinks, Outdoor Adventures and more) browse daily suggestions at Wannado.com.