Part 3 of our Holiday Guide will have you full and happy with a listing of Nashville's yummiest holiday eats and treats!
______________________________________________________________________

What holiday guide would be complete without the glue that holds the whole thing together: food and drinks! You wouldn't even bother going to your in-laws' house if your mother-in-law didn't make that chocolate pie that made it all worth it (and your father-in-law didn't slip a little extra bourbon in your eggnog).
missing or outdated ad config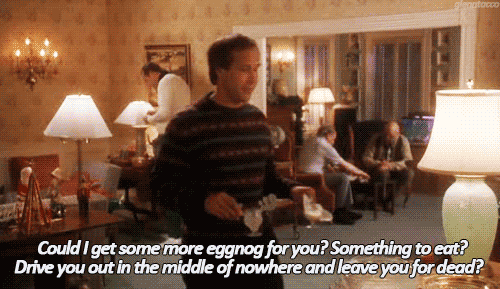 We know that you'll be hosting or attending plenty of festive events and you'll need a little break from cooking and the usual spread of holiday fare. That's why we're sharing a few of our favorite Nashville restaurants and bars – so you can get out of the kitchen and let someone else do the work.
Check out our faves for celebrating the season with delicious food and drink.
Eat & Drink Your Holiday Heart Out in Nashville
Fine Dining
Exclusive and high end with an adventurous menu – one of Nashville's favorite culinary treats.
Bastion | 434 Houston Street | Nashville
A stand-by for incredible steaks, The Standard's cozy but fancy vibe will give you all the warm holiday fuzzies.
The Standard | 167 Rosa L. Parks Blvd | Nashville
Vegan
Locally sourced, 100% plant based, kosher certified. Also, delish. What more could you ask for?
Avo |3 City Blvd #200 | Nashville
A plant-based bistro and bar that makes each dish as gorgeous as it is delicious.
Graze | 1888 Eastland Avenue | Nashville
Drinks
A modern speakeasy with no menu. Name your liquor and prepare to feel the Christmas spirits.
Attaboy | 8 McFerrin Avenue |Nashville
With carefully crafted brews using ingredients like cinnamon, coffee and vanilla, Christmas flavors will have you feeling merry and bright.
New Heights Brewing | 928 5thAvenue South | Nashville
Bonus!!! 
Monell's
Want to impress your holiday guests on Christmas? Get a legendary Nashville Christmas meal from Monell's. They will whip up a full spread for your holiday guests that is sure to impress any obnoxious… we mean beloved overbearing mother-in-law. Put it in your serving trays and call it your own secret family recipe. You're welcome.
Monell's | 1235 6th Avenue North | Nashville
______________________________________________________________________
For all your Nashville needs (Arts & Culture, Live Music, Eats & Drinks, Outdoor Adventures and more) browse daily suggestions at Wannado.com.