This is your guide to creating a memorable holiday, courtesy of some incredibly talented Nashvillians and their unique products.
______________________________________________________________________
Whether you're planning for a traditional Thanksgiving, a festive Friendsgiving, a Happy Harvest feast, or just a quiet Thursday, there is no better place than Nashville to create a perfectly unique gathering on Thanksgiving Day.
From setting a festive table to concocting the perfect dishes and being the consummate host, we will have you ready to break out your eatin' pants.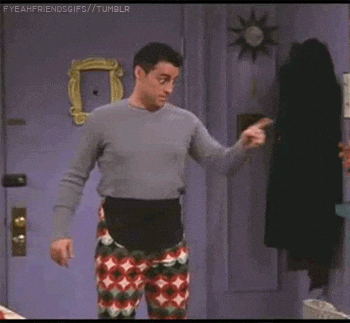 How to Host A Perfectly Homegrown Nashville Holiday
Dress up Your Dinner Table
Sure, that hand-traced cutout of a turkey that you made in third grade is cute, but if you're over the age of 22, you could at least complement it with some actual art or décor. We found the perfect places to find unique and beautiful decorations for Thanksgiving and beyond!
missing or outdated ad config
Ethically-sourced, handmade gifts and décor to make your home shine, with a conscience.
Greenbriar Village, 3900 Hillsboro Pike, Suite 20 | Nashville, TN, 37215
A bazaar featuring handcrafted gifts from local artisans.
Saturday, November 17, 2018 | 10:00 AM – 5:00 PM
At Art & Soul 4340 Sidco Drive | Nashville, TN 37204
Reserve your FREE Ticket!
Learn Some New Tricks
We know you're really good at that Crock-Pot soup, but this is a special occasion – the time to make sure you're offering up your best recipes and skills. Let Nashville's talented chefs show you how it's done with these cooking classes.
Learn to make melt-in-your-mouth biscuits from scratch, or signature Nashville hot chicken.
1100 Elm Hill Pike, Suite 170 | Nashville, TN 37210
Book A Class Now!
A variety of cooking styles and techniques are offered, including a vegetarian Thanksgiving class!
4021 Hillsboro Pike | Nashville, TN 37215
Register Now!
Find Fresh, Local Ingredients
Can we just agree that most foods taste better when they do not come out of a can? Good. So head out for fresh, local produce to make your meal stand out from the premade, packaged foods you scarf down when you're on the run.
Established in 1988, this market offers a variety of fresh, local fruits and vegetables.
4000 Murphy Rd | Nashville, TN 37209
Offering a wide variety of vendors, from meat to sweets and seasonal produce.
4711 Charlotte Avenue | Nashville, TN  37209
Pick the Perfect Pairing
A meal is always a little better with a beverage chosen to complement and highlight the rich flavors you've created in the kitchen. Especially if your mother-in-law will be there.
A showcase of Cask Ales from craft breweries in Tennessee.
November 17th 12:00 a.m.- 5:00 p.m.
900 Rosa L. Parks Blvd | Nashville, TN 37208
Get Ticket Details!
Learn what to pair with each course this Thanksgiving, and try a few samples!
November 15th | 6:30 p.m.
609 Lafayette Street | Nashville, TN 37203
Buy Tickets!
There you have it; four ways to host a uniquely Nashville holiday. So get to work, and for goodness sake, put away those flimsy Styrofoam plates that break if you put too much dressing on them – we came to eat!
---
For all your Nashville needs (Arts & Culture, Live Music, Eats & Drinks, Outdoor Adventures and more) browse daily suggestions at Wannado.com.