Nashville is covered in cool, creative murals that are just BEGGING you for an Instagram photo… so here are our top 10 favorite murals in Music City!
___________________________________________________________________
Nashville's Street Art and your selfie game are both 100+ so what are you waiting for? Check out our top #NashvilleMurals picks below and get to snappin'!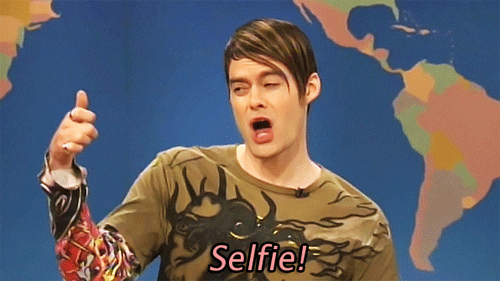 Disclaimer: Picking our "Top 10" was really hard because we actually just love them all equally. Seriously.
missing or outdated ad config

Wings aka What Lifts You MuralIt's easy to see why Wings is the most photographed Nashville Mural. The beautiful 20-foot tall wings, painted by Kelsey Montague, are centrally located in the Gulch and they're just so.. pretty! You'll probably need to wait in line for a photo with this mural but it's worth the wait. Check out the hashtag #WhatLiftsYou to see all of Kelsey's murals around the world. Oh, and don't forget a photo of your pup (see below). Kelsey painted a tiny pair of wings for our tiny four-legged friends. Cue: Awww.
What Lifts You Mural | 302 11th Avenue South | The Gulch

In the heart of 12 South, just a few steps away from Reese Witherspoon's Draper James, is the I Believe in Nashville Mural by Adrien Saporiti. It's one of the most popular murals in town and has sadly been vandalized multiple times in recent years. Nashville always steps up and restores the mural which, ironically, represents our city's unity.
I Believe in Nashville Mural | 2700 12th Avenue South | 12 South
The Silo Mural of Lee Estes is hard to miss as it stands 200 feet high on an abandoned grain silo in a bustling up-and-coming area of town, the Nations. Australian artist, Guido van Helten, decided to paint his subject, 91 year old Lee Estes, after meeting him in Nashville and being inspired by his charity work in the community.
Silo Mural | 1407 51st Avenue North | Nashville
We were all love at first sight with Donald Drawbertson's funky yet sexy Drippy Lips Mural in Hillsboro Village. It has brightened up the alley way between UAL and Fido, becoming a hot spot for pictures. The team at Eastside Murals helped bringing this beauty to life and we couldn't love it more.
Drippy Lips Mural | 1814 21st Avenue South | Hillsboro Village
Speaking of love-y murals, it doesn't get more sweet and southern than this one! The Love Ya'll Mural is on the side of Pencil and Paper Co. in Wedgewood Houston neighborhood.
Love Ya'll Mural at Pencil & Paper Co. | 2020 Lindell Avenue | Wedgewood Houston
Where my Preds fans at? Here's your perfect photo op before the next home game. This mural, by DCXV, is a take on the I Believe in Nashville murals (we featured one on this list. The other one is at Marathon Music Works). You can find this Preds mural on the side of Bridgestone Arena. No excuse not to snap a selfie.
Bridgestone Arena | 501 Broadway |Nashville
Did you know that the faces of sunflowers always follow the sun? Just one reason I love this larger than life mural on the side of Import Flowers in Sylvan Park. There's also a mural of a very British red telephone box – next to the flowers – if you want to get two snaps in one stop.
Import Flowers Mural | 3636 Murphy Road | Sylvan Park

The Nashville Looks Good On You Mural (that's a TN for Tennessee, not TM for Trademark) is on the Anderson Group's office building in Hillsboro Village. It's simple yet direct.. Nashville looks good on you.. and you.. and you. By the way, there's another "Nashville Looks Good On You" Mural on 12th Avenue behind Frothy Monkey.
Nashville Looks Good On You Mural | 2313 21st Avenue South | Hillsboro Village

We couldn't compile a list of Nashville murals without at least one music reference! The Make Music Not War Mural is by Relax Max in 12 South on the side of Epice.
Make Music Not War Mural | 2902 12th Avenue South | 12 South
The Kind Way Mural, painted by Rebekah Rinehart and Sarah Gail Nelson, founder and co-founder of The Kind Way. There's a YouTube video that explains the meaning behind the mural and what's next in their kindness movement.
The Kind Way Mural | 1120 4th Avenue North | Germantown
__________________________________________________________
For all your Nashville needs (Arts & Culture, Live Music, Eats & Drinks, Outdoor Adventures and more) browse daily suggestions at Wannado.com.