Sometimes you just can't be in the stands, cheering on your future husband … um, we mean Tennessee Titans quarterback, Marcus Mariota. (Marcus, #callme).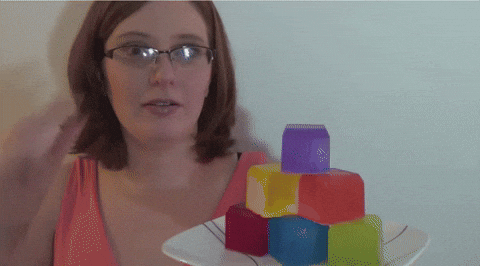 As much as we'd love to view all of our favorite sports live and in living color, it's not always possible to fit it in the schedule or the budget. That's why we've found the six best places in Nashville to watch football (outside of Nissan Stadium, natch).
So load up the family, put on your lucky jersey (and some elastic waist pants would be a great idea) and head to our 6 favorite game day bars and restaurants for some tasty food, frosty beverages and friendly rivalry with your Nashville neighbors.
Nashville's 6 Best Places to Watch Football
(Outside of Nissan Stadium)
With Hillsboro Village and Sylvan Heights locations, Double Dogs serves up a great atmosphere for those who are serious about watching every down. The family-friendly restaurant features a projector wall for the headline game and many other screens so you can keep up with all the scores (and your fantasy team). Individual audio boxes at each table and TV screens in the bathroom mean you won't miss a play, no matter what.
Hillsboro Village | 1807 21st Ave S | Nashville, Tennessee 37212
Sylvan Heights | 4017 Charlotte Ave | Nashville, Tennessee 37209
missing or outdated ad config
This East Nashville neighborhood bar boasts 25 HD TVs and over 125 beer options. Beyond the Edge is known for great service and a vibrant game day atmosphere with all the character of a local bar. Huddle up indoors or on the patio to cheer on your team and be prepared for a little friendly rivalry with football fans from far and wide.
East Nashville | 112 S 11th St | Nashville, Tennessee 37206
A Green Hills go-to, the Crow's Nest has been the place to go for football viewing since Kerry Collins was under center for the Titans. (Let us save you a Google – that's 2008.) There's plenty of space to settle in for the long haul with two stories and three patios to choose from, and you definitely won't leave hungry. Their menu selection includes everything from salads to burgers to fish (and more), so come to eat, drink and yell at televisions in a sporty atmosphere.
Green Hills | 2221 Bandywood Dr | Nashville, Tennessee 37215
Tavern is definitely one of Nashville's hot spots, so you'll have to plan ahead to get in for kickoff of a Titans game, but the elevated food (this is no bar food menu!) is worth the extra effort. With 14 TVs and a game day favorites menu from 3 p.m. to close on Saturdays and Sundays, you get the best of both worlds; you're in tune with what the cool kids are into, but you're also ready to support your team.
Midtown | 1904 Broadway | Nashville, Tennessee 37203
For when you've just gotta be in the middle of it all, brave Broadway to visit Nashville Underground. There's something for everyone here with four levels, and the LED dance floor turns into a TV screen for football games. If you're in the company of some non-football fans (the nerve), they'll love exploring all the different settings Nashville Underground has to offer. With multiple TVs and NFL Sunday Ticket, you'll be in the know on game day.
Broadway | 105 Broadway | Nashville, Tennessee 37201
A to Z Sports hosts this weekly viewing party for all the fans in the know. You'll have a chance to win tickets and cheer the team on with other true blue fans while enjoying some great food and drinks from The Mainstay.
East Nashville | 501 Main St | Nashville, Tennessee 37206
This Sunday, don't become one with your couch! Put on some pants, (seriously, do not forget the pants) dig into some cold drinks and delicious food and go where you can share the excitement and frustration of cheering on your team with other fans!
______________________________________________________________________
For all your Nashville needs (Arts & Culture, Live Music, Eats & Drinks, Outdoor Adventures and more) browse daily suggestions at Wannado.com.