Love is always better when it's reciprocated and Nashville is feeling the vibes from pop/country singer, Jessie James Decker, and her former Tennessee Titans receiver husband, Eric Decker.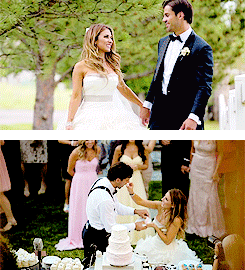 The power couple, who calls Nashville home, chose Music City as the location for Jessie's first ever brick and mortar clothing store Kittenish which opened this week in the Gulch.
missing or outdated ad config
The trendy and affordable women's clothing store officially opened on February 16th in the former Subway location on 11th Avenue, a prime spot in the Gulch. The store will carry exclusive Kittenish items in addition to items you'll find online.
We stopped by to meet Kittenish crew member, Alexis Dickens, who showed us her top five favorite items in the store! Check out her picks below and watch this video for more detailed descriptions (plus a bonus item)!
1. Mustard Chelsea Jumpsuit – $52
2. White Hello Beautiful Sweater – $60
3. Gold FIT(ish) Ribbed Pocket Leggings – $42
4. The Chunky Cheetah Shoes – $45
5. Black Cleo Lace Up Legging – $44
The store is packed with adorable items picked and loved by Jessie James! If you follow her on the 'gram, you've seen her wear many of the looks you can shop at Kittenish. And you'll get plenty of your own Instagram photos while you're there. Kittenish has an adorable "Nashville Stole My Heart" mural inside. The store is also steps away from the Nashville famous Wings mural.
Kittenish is located at 304 11th Avenue South in Nashville. Happy shopping!
For all your Nashville needs (Arts & Culture, Live Music, Eats & Drinks, Outdoor Adventures and more) browse daily suggestions at Wannado.com.