Ten Additions Coming to Music City!
______________________________________________________________________
We know we're biased but it's hard to imagine Nashville getting any better. Amiright? But there are plans to bring a lot more fun to Music City so we're breaking down some of the most anticipated additions.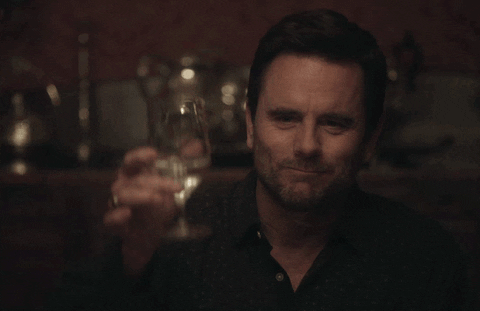 missing or outdated ad config
Yeah, baby! Another Hugh Baby's! Nashville is loving these burger joints by Pat Martin, who also owns Martin's BBQ. This will be the third Nashville location (other locations on West End and Charlotte Ave.) and just like Martin's, these restaurants have no freezers or microwaves. You can also expect new menu items in Berry Hill.
Hugh Baby's Berry Hill | 718 Thompson Lane | Nashville
A dog park dream come true for four-legged friends and their owners! Fetch Park will offer a full-service bar, dog bath area, cool stations, WiFi, and staff to oversee the dogs in the park. Fetch Park, which will be located in Germantown, will offer monthly memberships for $20 or day passes for $10.
Fetch Park Nashville | Germantown

The building known by many as Mad Donna's, or more recently Wylee's, will soon become a Cinco de Mayo! Nashvillians are very familiar with Cinco as they have locations in Brentwood, Hermitage, Old Hickory, Mt. Juliet, Murfreesboro, and Nashville. You can't ever have enough mexican food, right?
Cinco de Mayo | 1313 Woodland Street | Nashville
The Man in Black is the next country music legend to open a venue in downtown Nashville. Johnny Cash's Kitchen and Saloon will be located next to the Johnny Cash Museum and is expected to open in late spring. Icon Entertainment CEO Bill Miller says they've partnered with another Nashville favorite, Swett's, to offer delicious meat and three fare.
Johnny Cash's Kitchen and Saloon | Next to Johnny Cash Museum | Nashville
KOKOS is bringing the cleanest ice cream to Music City. Dairy-free, plant-based, vegan and.. delicious. Treat yourself to flavors like Lemon Pie, Moka Frappe, Holy Chocolate, Mint Chip and Cherry Bomb. The "Skoop Shop", which is located in an actual shipping container turned adorable ice cream parlor, is opening this spring close to Centennial Park.
KOKOS Plant Based Ice Cream | 3 City Avenue | Nashville
Many hearts were broken after the popular Paradise Park closed last year but Strategic Hospitality owners, Max and Ben Goldberg, promised something bigger and better.. the Downtown Sporting Club. Four levels of fun will feature axe-throwing, old-fashioned games, a screening room, a garden-inspired rooftop and even sleeping quarters to provide more affordable options for staying in Nashville.
Downtown Sporting Club | 411 Broadway |Nashville
Mexican food with a southern twist! Pancho & Lefty's is coming to Sylvan Park (in the former Local Taco location) later this spring and it's bringing the same delicious menu we love at the downtown restaurant. It's the place in Nashville to get an authentic street taco experience! And for a real fusion, order the hot chicken tacos.
Pancho & Lefty's | 4501 Murphy Road | Nashville
Chicago's famous deep dish pizza is coming to Nashville next month! Gino's East is opening a convenient location in the SoBro neighborhood in the former home to Sole Mio. You won't need to   travel to the Windy City for that deep dish deliciousness, Gino's East has also partnered with Chicago's The Comedy Bar. Our new spot for pizza and laughs.
Gino's East | 311 3rd Avenue South | Nashville
Named after Willie Nelson, Red Headed Stranger will be the new restaurant to go in the former Meridian Street Cafe location (pictured above). Chef Bryan Lee Weaver, who became well known in the area thanks to his work at Butcher and Bee, is behind the concept that'll specialize in Southwestern cuisine. A few items to look forward to? A proper breakfast taco, smoked beef brisket and a green chile cheeseburger. You may even run into Willie Nelson's granddaughter, Raelyn Nelson, while you're there. She promised to be a regular at the new spot.
Red Headed Stranger | 815 Meridian Street | Nashville
Chef Ford Fry (yes, the perfect chef name), the owner of Atlanta's popular restaurant and oyster bar, The Optimist, is bringing a similar eatery to Germantown by the same name. You can expect cool (not stuffy) seafood vibes with an open concept, upstairs oyster bar, wood-burning fireplaces with an adjoining cocktail lounge and live music listening room called Star Rover.
The Optimist | 1400 Adams Street | Nashville
______________________________________________________________________
For all your Nashville needs (Arts & Culture, Live Music, Eats & Drinks, Outdoor Adventures and more) browse daily suggestions at Wannado.com.