Spring Break Nashville-style!
______________________________________________________________________
We may not have the sand and the sea in Music City (my only beef with Nashville) but we have everything else you need for a perfect spring break staycation. Bonus: Save a little moo-la.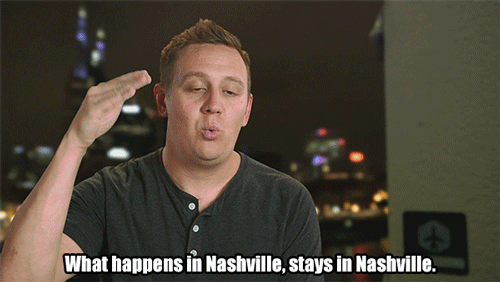 Here's the deal. Nashville is jam-packed with family fun but life just gets busy and locals get stuck in their daily routines of school, work, eat, sleep, repeat. So – here are 10 reasons to be a tourist in your own city this spring break.

missing or outdated ad config
It's the prettiest time of year at Cheekwood! Cheekwood in Bloom kicks off this Saturday and runs through April 7th. More than 150,000 blooming bulbs are brightening up the Cheekwood grounds just begging you to be Instagrammed. Cheekwood in Bloom will also bring five weekends of family fun from activities to entertainment.
Cheekwood | 1200 Forrest Park Drive | Nashville
If you live in Nashville and haven't been to the Grand Ole Opry.. Bless. Now seriously, drop everything, buy tickets and go. There's nothing more Nashville and the line-up is always mind-blowing! To give you an idea of who you'll see in that famous circle, here are just a few artists performing this weekend: Darius Rucker, Ricky Skaggs, Josh Turner, Crystal Gayle, and Charles Esten.
Grand Ole Opry | 2804 Opryland Drive | Nashville
One of Nashvilles newest places for a night of entertainment. It also happens to be one of the most unique experiences in town. We can't give it all away but your night begins via a secret tunnel into a magical world of well.. magic.
House of Cards | 119 Third Avenue South, Lower Level | Nashville
One of our favorite spots for a full day of family fun – and learning! They've got more than 175 exhibits focused on biology, astronomy, physics, earth science, energy, weather, sound, and space. This place proves that learning is fun – for all ages.
Adventure Science Center | 800 Fort Negley Blvd. | Nashville
The ultimate golf experience! You and your family will hit microchipped golf balls at targets from a climate-controlled bay that accommodates up to six players (with up to an additional six spectators)! Golf is the focus but they've also got a restaurant and live music venue. A guaranteed PAR-TEE!
Topgolf Nashville | 500 Cowan Street | Nashville
We're lucky to have one of the world's largest museums dedicated to music right in our backyard. The Country Music Hall of Fame is always jam-packed with extensive musical collections as well as rotating exhibits that keep us coming back for more. Their newest exhibit, American Currents, officially opens today and runs through February 2020.
Country Music Hall of Fame | 222 5th Avenue South |Nashville
Explore your favorite city – on a segway! See all the sights as a knowledgeable guide leads you around town on a one or two hour tour. You'll learn lots of fun facts about Music City and get to experience this unique mode of transportation (YES, segways are as fun at they look). A cool experience for anyone twelve and up!
iRide Nashville Segway Tours | 217 6th Avenue North | Nashville
Take your family to Plaza Mariachi for the ultimate cultural experience in Nashville! The sights, sounds, and smells will have you feeling like you're in old Mexico. Enjoy Latin culture, art, music, entertainment and food all in one place – fun for the whole family!
Plaza Mariachi | 3955 Nolensville Pike | Nashville
Radnor Lake is a total gem. An oasis just minutes from the hustle and bustle of Green Hills. The natural park has more than six miles of trails that are strictly used for hiking and observing wildlife – no jogging, fishing or walking pets. A perfect place to breathe in fresh air and get some exercise with your family.
Radnor Lake | 1160 Otter Creek Road | Nashville
Many folks, even locals, don't realize Nashville's nickname is the Athens of the South, which helps explain why we have a full-scale replica of the famous landmark off West End Avenue. Built in 1897 for the Tennessee Centennial Exposition, the Parthenon now serves as an art museum and centerpiece for Centennial Park, a 132-acre green space two miles from downtown.
The Parthenon | 2500 West End Avenue | Nashville
__________________________________________________________
For all your Nashville needs (Arts & Culture, Live Music, Eats & Drinks, Outdoor Adventures and more) browse daily suggestions at Wannado.com.