There are a million Black Friday shopping guides out there. This is not one of those guides. Of course you know how to shop! But we know you also need a way to get psyched for your mall marathon, so we have found the best events and activities for each Thanksgiving weekend shopping style.
missing or outdated ad config
______________________________________________________________________
Whether you like it or not, the holidays are quickly approaching, and you need to get ready. We know everyone has their own shopping M.O. when it comes to showing people how much you love them through mass-produced commercial gifts.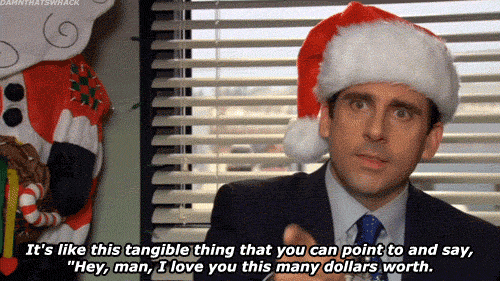 Even after you've made your shopping list and checked it twice, you're gonna need a little inspiration to get through the mad rush of Black Friday and beyond. Check out our must-do list for each shopping style.
Things to Do for Every Shopping Style
Shopping Style: Turkey Day Go-Getter
You don't even wait for Aunt Linda to put the leftover sweet potato casserole in the fridge before you're perusing the sale papers, planning your route from store to store for all the Thanksgiving Day door buster deals. If this is your shopping style, you're gonna need to get in the zone well before the big day. Try these great events to complement your all-out shopping spree.
Get Your Head in the Game with the Preds
Get pumped up by cheering for the Nashville Predators as they face the St. Louis Blues on November 21st. There's no better way to psyche yourself up for some serious face-offs in the electronic department.
Set the Holiday Mood
A Country Christmas at Gaylord Opryland has all the ooohs and aaaahs you need to get you in a jolly mood. Just walking through the atrium is enough to inspire your inner power shopper (plus it's right next door to your shopping haven, Opry Mills mall)! Which you might need when your toes are crushed by a teenage boy rushing to grab that last PS4 Pro.
Shopping Style: Mall Madness 
Maybe you're not among the Thanksgiving Day early birds, but you're still up with the sun on Black Friday, beating the pavement between malls and outlets, hoping to finish all your shopping before sunset, and at half price, no less. Try these Nashville activities to inspire you your power-shopping plans!
Try Some Creative Planning
If you want to score those great deals you're looking for, you have to think a little outside of the box. You may just need to think like an outlaw (while still obeying the law, naturally). Check out the Country Music Hall of Fame's Outlaws & Armadillos: Country's Roaring 70s exhibit. Waylon and Willie just might be the perfect soundtrack for your shopping spree.
Settle Back into the Season
Let's just be honest – after the thunderdome that is Black Friday shopping, you need to be reminded of the true spirit of the season. The General Jackson's Christmas Traditions Midday Cruise will slow you down and help you remember all the sweet traditions that make the season bright.
Shopping Style: Off-Day Opportunist
You'll venture out sometime Saturday, once the crowds have died down and you have emerged from the food coma you put yourself in after that third serving of dressing. You don't have to arm wrestle anyone over the last Furby, and you won't have to park in the next zip code to go to the mall. You'll have plenty of time for these great events:
Good, Old-Fashioned Family Fun
On Black Friday, while the mobs have taken over the stores, you can take a moment to get excited about the coming month. Loveless Café's Family Friday is a fun festival-like atmosphere for the whole family. The kids will love the face-painting and train rides. You'll love the biscuits.
Get Your Groove On
Let's face it, you're too chill for all that Black Friday noise. Know what else is, too? Hip Hop Nutcracker at TPAC. Enjoy a new twist on a classic with some how'd-they-do-that moves and killer beats.
Shopping Style: Cyber Shopper Slacker
You'd rather have a root canal than physically go shopping. You prefer to spread goodwill to all of your favorite online retailers who offer Cyber Monday deals to footie-pajama'ed couch surfers. You'll want to stay as far away from those retail establishments as possible. Here are two ways to avoid the rush and keep it festive.
All Aboard the North Pole Express!
Climb aboard the Tennessee Central Railway Museum's North Pole Express with Santa. Same idea as cyber shopping – sit in one place, drink some hot chocolate. Plus, watching your fellow passengers might be almost as entertaining as the Netflix series you had on at home.
You'll Shoot Your Eye Out
Everybody knows what it's like to want a gift SO. BAD. Watch Ralphie's Red Ryder dreams come true live at Nashville Repertory Theatre's presentation of A Christmas Story at TPAC. It'll inspire you to find all the best online gifts – we bet you could even find a leg lamp for your dad if you really tried.
Shopping Style: No, Thanks
Hey, we get it – you operate best under pressure. You'll be that guy shopping at 7 p.m. on Christmas Eve, buying something in the wrong color, wrong size. Maybe gift-giving just isn't your jam. But we may have found the perfect day out for a non-shopper like you.
Get Grinchy at Gaylord Opryland's ICE!
Take your cold, cold heart somewhere it will feel right at home – Gaylord Opryland's ICE! How the Grinch Stole Christmas. At a frigid 9o, you'll be right at home with your ice sculpture spirit animal, the Grinch.
Whether you're in the running for jolliest elf of the season or heir to Ebenezer Scrooge's throne, we know just how to spend the weekend that kicks off all the magic. Take advantage of these great events and activities to showcase your shopping style this Thanksgiving weekend.
______________________________________________________________________
For all your Nashville needs (Arts & Culture, Live Music, Eats & Drinks, Outdoor Adventures and more) browse daily suggestions at Wannado.com.