Oct
20
Wednesday, 6:00 pm
Blues & Jazz
Charles Wigg Walker
Rudy's Jazz Room
809 Gleaves Street Nashville,TN 37203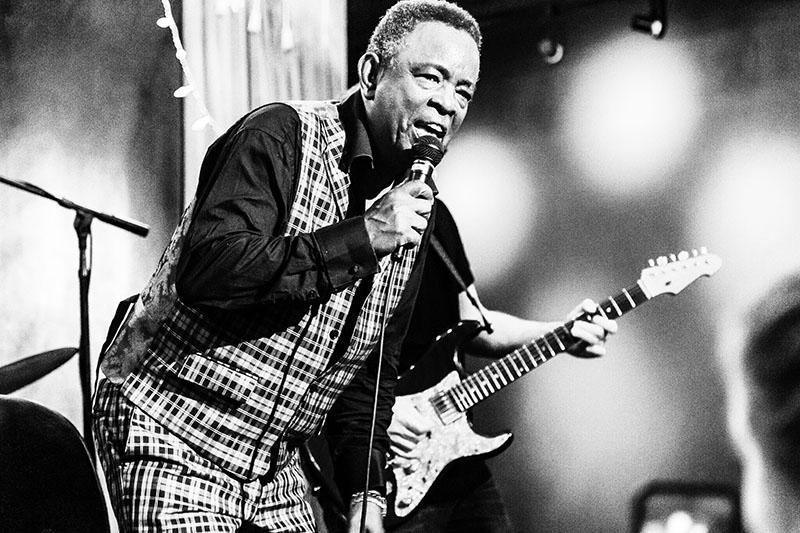 Description
This show is 21 and over only. All sales are final and we unfortunately cannot offer any refunds. Additional tickets may be available at the door on the day of the show even if it is sold out online.
Please try to arrive 15 minutes prior to the show start time. If you do not arrive within 45 minutes after the show start time on your ticket your seat may be resold to other patrons at the door. If you arrive after 45 minutes from the start time of the show and your ticket has been resold, although we cannot guarantee it, we will try our best to make space for you to attend the show.
Join Rudy's for the return of our soul and jazz series with Charles "Wigg" Walker, Nashville's original soul singer, and his six piece band and horn section. Born in Nashville, Tennessee on July 12, 1940, Charles "Wigg" Walker is one of the few remaining original soul singers from back in the day when old school R&B/soul was brand new on the music scene. Wigg's experience and maturity in the field of soul music gives him authenticity and perspective that is unmatched.
In 1960, Charles moved to New York City and in 1962 Charles began recording with Chess Records out of Chicago, Charles soon signed on as lead singer with the J.C. Davis Band and began touring the country opening for the greats of the era including James Brown, Jackie Wilson, Etta James, Wilson Pickett, Little Willie John, Otis Redding, and Sam Cooke. The J.C. Davis Band recorded some real barnstormers for Chess like "Sweet Sweet Love" and "The Chicken Scratch." In 1964, Charles formed his own group, Little Charles and the Sidewinders. They became one of the most in demand soul bands in New York City's nightclub scene, performing at the Apollo Theater, Small's Paradise and venturing out to Las Vegas and Atlantic City. They subsequently recorded for Chess and Decca labels. The Sidewinders stayed together through the 60's, and in 1969 Charles cut some sides for Botanic Records. The Sidewinders reformed in 1973 and worked as a show band in hotels, nightclubs, and casinos without the benefit of a recording contract. In 1979, Charles signed on with Motown as a staff writer.
With a resurgence of old school soul and R&B Wigg is finding his groove with a younger audience while rekindling memories for the old school crowd.