Nashville is known for country music but we also know what we're doing when it comes to ice cream! The options are endless so we rounded up a list of our top picks!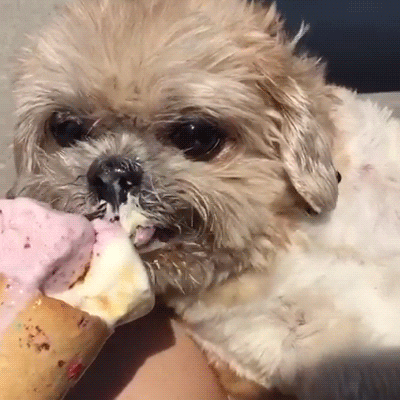 A Nashville classic. Bobbie's Dairy Dip has been around since 1951 and is a favorite with locals and tourists! There's nothing fancy about it.. but the nostalgia and deliciousness is second to none. We recommend the chocolate dip on the soft serve cone!
missing or outdated ad config
Bobbie's Dairy Dip | 5301 Charlotte Avenue | Nashville
The name says it all.. absolutely SPLENDID. Wow, this place is a dessert dream! Nashvillians love Jeni's so much that they've expanded to six locations. You can also buy pints of their ice cream goodness in plenty of stores around town.
Jeni's Splendid Ice Creams | Hillsboro Village, 12 South, Germantown, East Nashville, Brentwood, Franklin

Mike's Ice Cream is the ice cream spot in the heart of downtown Nashville. Located on Second Avenue around the corner from their previous location on Broadway, Mike's has been serving up all kinds of homemade ice cream, shakes, malts, soft serve and more for 15 years. Grabbing a scoop while you're downtown is pretty much a right of passage when you're in Nashville. Enjoy!
Mike's Ice Cream & Coffee Bar | 129 Second Avenue North | Downtown

Locals love Pied Piper Creamery! The vibes at their East Nashville shop are as good as the ice cream! They serve 24 flavors and the names are all very punny. You can't go wrong but we recommend the following flavors: Blondes Have More Fun flavor, Doh-Re-Mi, and Lady Goo-Goo. Mmm.
Pied Piper Creamery | 114 South 11th Street | Nashville

This place has SO MUCH HISTORY. It's proud to be the longest continuously-operating restaurant in its' original Nashville location and a visit is like a step back in time! The Soda Shop is even on the National Register of Historic Places. Be sure to visit for a dose of nostalgia and a delicious milkshake!
Elliston Place Soda Shop | 2111 Elliston Place | Nashville

The Soda Parlor is a modern take on the nostalgic soda shop experience. In addition to classic floats, they also serve up some ridiculously good ice cream sandwiches, waffles with ice cream, and moonshakes which are basically tricked out milkshakes. Can't go wrong with anything on the menu! They've also got an apparel shop and an arcade inside their East Nashville location.
The Soda Parlor | 966 Woodland Street | East Nashville

The newest spot on Nashville's ice cream scene but hugely different from anything else around town. Kokos is plant-based, nut and peanut-free, delicious artisan ice cream. Nashvillians fell in love with Kokos ice cream a few years ago when it started as a pop-up on a bicycle! Then the brand graduated to a to-go shop which led to their first Kokos Scoop Shop in the One City area of Nashville!
Kokos Ice Cream | 3 City Avenue, Suite 700 | Downtown