Franchise donut shop Duck Donuts will open in Brentwood at 1010 Creekside Crossing, next to Publix. This is the company's third location in Tennessee and Matt Davenport is the franchise owner for the new Brentwood location.
Duck Donuts specializes in warm, delicious and made-to-order donuts. Guests can choose from a variety of topping combinations, including traditional favorites such as vanilla icing with sprinkles and more adventurous creations such as maple icing with bacon.
After customizing your donuts, you can watch your creations be made right in front of you. Duck Donuts also sells coffee, tea, donut breakfast sandwiches, donut sundaes, milkshakes and more.
The donut shop plans to open in late spring 2021.
While you wait for the donut shop to open, they are offering a giveaway on their Facebook page. They will select four winners each Sunday to receive a box of six chocolate donuts. Learn more about how to win here. 
ABOUT DUCK DONUTS
Duck Donuts was founded in 2006 by Russ DiGilio in Duck, North Carolina. His intention? To solve a family vacation problem: "Our family wanted a place to buy warm, delicious, made-to-order donuts, and when we couldn't find one, we decided to start our own."
By 2011, Duck Donuts had expanded to four Outer Banks locations and the donut business was so successful that DiGilio was continuously approached about franchise opportunities by fans who begged for a Duck Donuts in their community. The first franchise opened in Williamsburg, Virginia, in 2013, and there are now 101 open franchise locations and more than 145 additional contracts in 27 states and four countries.
Opportunities to Save, Earn, and Get Ahead
Soltea
Improve Your Heart Health with All-Natural Soltea Daily Supplement – Click Now to Save 25% Off Your First Order
All-Natural Heart Health Supplement – Save 25% Now

Greenlight
Get a debit card for your kids, managed by you, and start raising financially-smart kids today!
Open your child's account today.

CodeMonkey
Coding for kids! Introducing programming games for the next generation. Get your kids coding today.
Start with a free trial.

Grow Credit
Grow Credit is a free Mastercard you can use to pay your subscriptions while you build credit.
Start building your credit today!
Gabi
The easiest way to compare and save on home and auto insurance. Match coverage, compare rates and save.
Find hundreds in savings now!

Truebill
Lower your bills and stay on top of your financial life with Truebil, the app that helps you save every day.
Take control & start saving money!

Tally
Overcome your credit card debt with Tally. Consolidate and save money while you pay it down.
Get started with Tally today.

Brigit
Know your spending habits, anticipate overdrafts, and get up to $250. Only takes 2 minutes. No credit check.
Get your finances on track.

Acorns
Acorns helps you grow your money. Take control with all-in-one investment, retirement, checking and more.
Get a $5 bonus when you sign up.
Harmonic
Start your safety net today, everyone qualifies, no purchase necessary …
Claim your $10k complimentary insurance policy!
Gigsmart
Need workers in a hurry! Start with the Gigsmart Get Workers app …
Staffing solved in minutes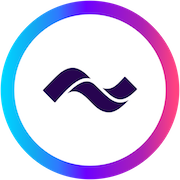 Current
And no hidden fees when you open a Current account …
Get paid two days early!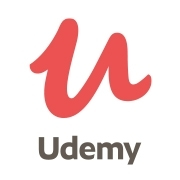 Udemy
Develop your skills learning on your schedule
Online learning, as low as $11.99
Outschool
Explore your child's learning interest with live, online learning …
Where kids love learning