Sure, there are a lot of cold weather enthusiasts in the world (maybe you're one of them), and you can spot 'em from a mile away: unbothered by a sweater weather, effortlessly wearing a scarf and casually using their iPhone with those fancy tech gloves. Then there's the rest of us. Sometimes you need to escape the cold for a second.
missing or outdated ad config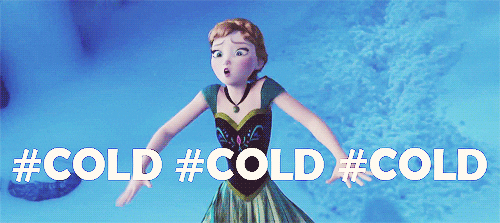 If you're not like Elsa, check out these Nashville activities that will keep you warm all fall and winter long.
_________________________________________________________________
A Sweet ESCAPE

INSTEAD OF:
Spending the day walking up and down Broadway visiting various Honky Tonks, you can have an action-packed activity that promotes fun, teamwork, and memories!
WHERE:
Downtown Location or Berry Hill Location.
WHY IT'S GREAT:
This activity will get you heated, but only with mental intensity. You'll feel like Jack Bauer in this real-life escape game situation. Each Escape Room is a real life adventure game designed for small groups. Whether you're a group of friends, family members, or coworkers, your goal is simple: you have one hour to work together, crack codes and solve ciphers to escape. Watch a few to several episodes of 24 before you go for best results.
_________________________________________________________________
Bring Your Sweater, Film Buffs
INSTEAD OF:
Fall nights by the fire. We love them, of course, but if you go indoors the chances of freezing are significantly smaller.
WHERE:
The historic independent theatre can be found in Hillsboro Village!
WHY IT'S GREAT:
If you ever went to a movie with your mom as a child, you know: the cinema is a place for sweaters. Most times, no matter what the season, we wish we brought a light cardigan to warm us up in the chilly movie theater air. Belcourt has a particularly awesome lineup at the moment: critically acclaimed audience favorite "Amy" is a groundbreaking documentary about Amy Winehouse, & music fans will also enjoy "Love & Mercy" a biopic about Beach Boys genius Brian Wilson. You can find their schedule here.
_________________________________________________________________
Get Cultured
INSTEAD OF:
Outdoor cultural offerings that usually involve really cool art and really cool food trucks and really uncertain weather.
WHERE:
In the heart of downtown Nashville.
WHY IT'S GREAT:
It can be easy to forget how well off we are as a city in the cultural department. When you live here, the names of awesome places get filed into the "yeah, I'll go someday" part of our brains. Seize the day, Nashville! You'll be out of the summer heat and enjoying some amazing exhibits with a trip to the Frist. Current exhibitions include Viennese postcards pioneered by a group led by Gustav Klimt (who is objectively awesome), Jaume Plensa's one of a kind sculptures, & Italian Style since 1945. The Frist also hosts tons of musical events & other community gatherings (find their schedule here).
_________________________________________________________________
Skaters Gonna Skate
INSTEAD OF:
A hike in cool weather.  It's still an out-of-the-ordinary fun way to get movin'.
WHERE:
Right by Centennial Park on 25th Ave. North
WHY IT'S GREAT:
Round up the kiddos, take a date, or have a solo skate! You'll be plenty cool when you join in on a public free skate session. Lace up those skates and hit the ice, whether your skate skills are Preds-worthy or you fall every couple of seconds. The schedule changes, but they're open on most weekdays! Check it out here.
_________________________________________________________________
Stay warm, y'all. Of course, we don't count you out if you're a fan of the icy elements – there are plenty of awesome outdoor activities in Wannado all fall and winter long. From adventurous hiking expeditions to Polar Bear swims, we've got you covered!