Jurassic Quest is back but in a new way.
Now in Nashville until November 22, you can visit the drive-thru experience at the Nashville Superspeed Way.
The new Jurassic Quest Drive-Thru version of the show features over 70 lifelike dinosaurs including the very popular T. rex, Spinosaurus and Triceratops. Jurassic Quest's herd of animatronic dinos are displayed in realistic scenes that allow guests to experience them roaring and moving from their own vehicles as they drive their way through the tour.
Baby dinosaurs greet guests and bring big smiles to explorers of all ages. During the Jurassic Quest Drive-Thru experience, guests are guided by an engaging and informative digital audio tour featuring show entertainers and dino wranglers.
Guests stay in their cars throughout the tour with limited contact, if any, with staff, who wear masks, are social distanced, and follow all state and local guidelines regarding health and safety. To further ensure the safety of patrons and staff, all equipment and workstations undergo regular sanitization throughout the show. All attendees receive a free, safari-style family photo in their vehicles set against a dinosaur backdrop as a memento of their experience.
Ticket prices are based per vehicle for $49, and $80 for vehicles that seat 9- 15 people. You also have the option to add-on dinosaur surprise packs and crafts when making your ticket purchase. Buy your tickets here.
About Jurassic Quest:
Jurassic Quest is North America's largest and most realistic Dinosaur event. Guests experience the Cretaceous, Jurassic and Triassic Periods. Jurassic Quest is the only interactive dinosaur event that has over 100 true to life-size animatronic dinosaurs in each of its indoor touring shows from the very small to the gigantic. In collaboration with leading paleontologists, each dinosaur has been painstakingly replicated in every detail. Whether their prehistoric counterpart had skin that was scaly, had feathers or fur, Jurassic Quest has spared no expense in bringing the dinosaurs to life.
Jurassic Quest exhibits also allow future paleontologists to dig up fossils, ride their favorite life-sized dinosaur, enjoy walking dinosaur and baby dinosaur shows, and enjoy a dinosaur themed play land in addition to face painting, crafts and much more. Jurassic Quest produced 96 multi-day events in 34 states and Canada selling over one million tickets in 2019.
Opportunities to Save, Earn, and Get Ahead
Soltea
Improve Your Heart Health with All-Natural Soltea Daily Supplement – Click Now to Save 25% Off Your First Order
All-Natural Heart Health Supplement – Save 25% Now

Greenlight
Raise financially-smart kids with a card that lets you control how they use it.
Get a debit card for your kids, managed by you

CodeMonkey
Introducing programming games for the next generation.
Coding for kids.

Tally
Consolidate your debt and save money while you pay it down...
Overcome your credit card debt

Grow Credit
Grow Credit is a free Mastercard you can use to pay your subscriptions while you build credit.
Start building your credit today!

Acorns
Acorns helps you grow your money. Take control with all-in-one investment, retirement, checking and more.
Get a $5 bonus when you sign up.

Brigit
Know your spending habits, anticipate overdrafts, and get up to $250. Only takes 2 minutes. No credit check.
Get your finances on track.
Gabi
Match coverage, compare rates and save.
How to knock hundreds off your home and auto insurance in minutes
Outschool
Explore your child's learning interest with live, online learning …
Where kids love learning
Gigsmart
Need workers in a hurry! Start with the Gigsmart Get Workers app …
Staffing solved in minutes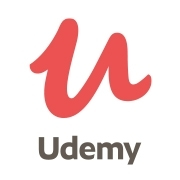 Udemy
Develop your skills learning on your schedule
Online learning, as low as $11.99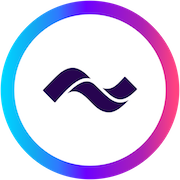 Current
And no hidden fees when you open a Current account …
Get paid two days early!
Harmonic
Start your safety net today, everyone qualifies, no purchase necessary …
Claim your $10k complimentary insurance policy!