After sharing news of their bankruptcy filing, Stein Mart will close all 279 stores.
A liquidation sale is underway. Gordon Brothers, Hilco Merchant Resources, Tiger Capital Group, B. Riley Financial's Great American Group and SB360 Capital Partners have been assigned to manage the going out of business sale process.
Customers will see discounts up to 30 percent off merchandise in the store.
"New merchandise arriving in stores, as well as customers' favorite familiar brands, are deeply discounted and will sell out quickly at these low prices," a spokesperson for the joint venture stated. "We are encouraging shoppers to take advantage of Stein Mart's abundant assortment of merchandise at substantial price reductions before it's too late."
Stein Mart gift cards and loyalty rewards will be accepted for a limited time.  Store fixtures, furniture and equipment will also be sold at discounted prices as part of the going out of business sale.
Stein Mart locations in the Middle Tennessee location include:
92 White Bridge Rd, Nashville
330 Franklin Road, Suite 150A, Brentwood
545 Cool Springs Blvd #100, Franklin
1018 Andrews Run, Hendersonville
552 North Thompson Lane, Murfreesboro
No official closing date has been shared at this time.
Opportunities to Save, Earn, and Get Ahead
Soltea
Improve Your Heart Health with All-Natural Soltea Daily Supplement – Click Now to Save 25% Off Your First Order
All-Natural Heart Health Supplement – Save 25% Now

CodeMonkey
Coding for kids! Introducing programming games for the next generation. Get your kids coding today.
Start with a free trial.

Greenlight
Get a debit card for your kids, managed by you, and start raising financially-smart kids today!
Open your child's account today.

Brigit
Know your spending habits, anticipate overdrafts, and get up to $250. Only takes 2 minutes. No credit check.
Get your finances on track.

Tally
Overcome your credit card debt with Tally. Consolidate and save money while you pay it down.
Get started with Tally today.

Acorns
Acorns helps you grow your money. Take control with all-in-one investment, retirement, checking and more.
Get a $5 bonus when you sign up.

Grow Credit
Grow Credit is a free Mastercard you can use to pay your subscriptions while you build credit.
Start building your credit today!
Gabi
The easiest way to compare and save on home and auto insurance. Match coverage, compare rates and save.
Find hundreds in savings now!

Truebill
Lower your bills and stay on top of your financial life with Truebil, the app that helps you save every day.
Take control & start saving money!
Harmonic
Start your safety net today, everyone qualifies, no purchase necessary …
Claim your $10k complimentary insurance policy!
Gigsmart
Need workers in a hurry! Start with the Gigsmart Get Workers app …
Staffing solved in minutes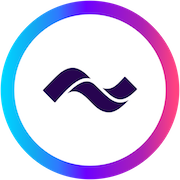 Current
And no hidden fees when you open a Current account …
Get paid two days early!
Outschool
Explore your child's learning interest with live, online learning …
Where kids love learning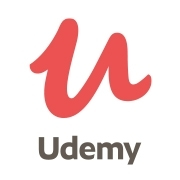 Udemy
Develop your skills learning on your schedule
Online learning, as low as $11.99