Miranda Lambert is putting her mark on Broadway in downtown Nashville. Last week, she announced the opening of her watering hole and we've got a few more details about Lambert's bar to share:
Miranda Lambert will be the first female country star to have a bar on Broadway. Lambert joins Luke Bryan, Jason Aldean, Blake Shelton, Alan Jackson, John Rich, and FGL who currently have a spot in downtown Nashville.
The name of the bar will be Miranda Lambert's Casa Rosa, described as a little taste of Texas in Tennessee.
It will be a multi-level bar. With four levels, there will be three levels of live music and it will also have a rooftop bar.
You'll find loads of Lambert items. Inside Casa Rosa, it will feature the "Pink House," an area with memorabilia that will have the birdcage from her number one song "Bluebird." In addition, you will find unique clothing items and a rhinestone saddle.
Casa Rosa is expected to open in summer 2021 featuring a menu focused on tacos and tequila.
For the latest updates, follow Miranda Lambert on Instagram, and Casa Rosa Nashville on Instagram and Twitter.
Opportunities to Save, Earn, and Get Ahead
Soltea
Improve Your Heart Health with All-Natural Soltea Daily Supplement – Click Now to Save 25% Off Your First Order
All-Natural Heart Health Supplement – Save 25% Now

Greenlight
Get a debit card for your kids, managed by you, and start raising financially-smart kids today!
Open your child's account today.

CodeMonkey
Coding for kids! Introducing programming games for the next generation. Get your kids coding today.
Start with a free trial.

Tally
Overcome your credit card debt with Tally. Consolidate and save money while you pay it down.
Get started with Tally today.

Brigit
Know your spending habits, anticipate overdrafts, and get up to $250. Only takes 2 minutes. No credit check.
Get your finances on track.
Gabi
The easiest way to compare and save on home and auto insurance. Match coverage, compare rates and save.
Find hundreds in savings now!

Grow Credit
Grow Credit is a free Mastercard you can use to pay your subscriptions while you build credit.
Start building your credit today!

Acorns
Acorns helps you grow your money. Take control with all-in-one investment, retirement, checking and more.
Get a $5 bonus when you sign up.

Truebill
Lower your bills and stay on top of your financial life with Truebil, the app that helps you save every day.
Take control & start saving money!
Outschool
Explore your child's learning interest with live, online learning …
Where kids love learning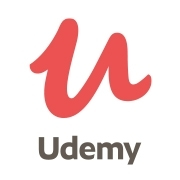 Udemy
Develop your skills learning on your schedule
Online learning, as low as $11.99
Gigsmart
Need workers in a hurry! Start with the Gigsmart Get Workers app …
Staffing solved in minutes
Harmonic
Start your safety net today, everyone qualifies, no purchase necessary …
Claim your $10k complimentary insurance policy!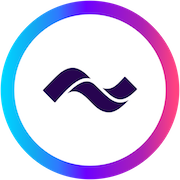 Current
And no hidden fees when you open a Current account …
Get paid two days early!