Nashville really comes alive in the spring and let's be honest, so do we. Okay, okay, we may not literally frolic outside or gleefully spin in circles but we certainly are on the inside. Amiright? Here's to warmer weather and tons of fun stuff to do.

missing or outdated ad config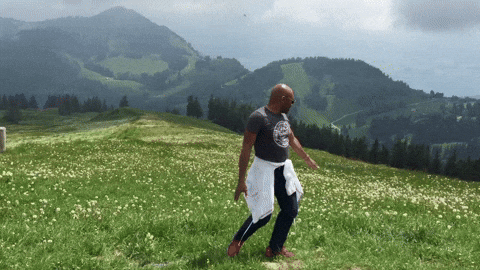 Here are some of the events we're most looking forward to this April but don't forget to check our event calendar for all the fun!



There's no denying the Cherry Blossoms in Nashville are taking their turn in the spotlight. It's their moment to shine and we can't get enough Instagram photos. But you've still got some time to enjoy those pink blooms and get all the pictures. In fact, Music City will celebrate these crowned jewels of spring along with Japanese culture at the Nashville Cherry Blossom Festival on April 13th at Public Square. By the way, the event is FREE.
Nashville Cherry Blossom Festival | April 13th at 9:30am | Public Square



Now THIS is a big deal. For the first time ever, Nashville will host the 2019 NFL Draft and it will pretty much take over all of downtown and Nissan Stadium. The event is completely free for anyone to attend (although you must download a ticket through the NFL Fan Mobile Pass App) and will even include a free concert by country music superstar, Tim McGraw.
NFL Draft | April 25th-27th | Downtown Nashville



If you think downtown Nashville is going to be crazy during the NFL Draft, just add in 30,000+ more who will be running the St. Jude Rock 'N' Roll Marathon and Half Marathon. Yes, there's an overlap of these events but the marathon course has been re-routed, due to the NFL Draft, to create a very cool one-of-a-kind running experience.
St. Jude Rock 'N' Roll Marathon | April 27th-28th | Downtown Nashville



It's the funniest week of the year in Nashville! All of our favorite comedians are coming to Nashville to make us laugh at various venues across Music City. Just to give you an idea of the line-up: John Crist (pictured above), Jay Leno, Jeff Foxworthy, Nate Bargatze, and more.
Nashville Comedy Festival | April 8th-14th | Various Venues



Nashville Fashion Week has partnered with OZ Arts to bring us four nights of runway shows! This city-wide celebration of fashion highlights local, regional and national designers in a variety of creative events.
Nashville Fashion Week | April 2nd-6th | Various Venues