Evereve, a casual contemporary women's clothing boutique for the fashion-loving mom, has opened in The Mall at Green Hills.
The store was scheduled to have a grand opening in March but due to COVID-19, the opening was rescheduled. Visit the new store in the mall until Sunday, June 21 for the grand opening of the store on the upper level next to Tiffany's. The Mall at Green Hills is still operating with limited hours of 11 am – 7 pm.
Evereve opened its first location in the area at the CoolSprings Galleria in 2017.
At Evereve, store stylists are trend experts trained in styling for body type to guide moms to fashion that flatters and celebrates her. The Evereve styling experience helps busy moms find the right outfit for any occasion from playtime, to work, to date night. Their merchandise includes tops, bottoms, premium denim, accessories, and footwear. New styles arrive each week, and stores have complimentary beverages and WiFi for families and friends.
All of Evereve's fashion can also be found online at evereve.com. For those who don't have time to shop in-store or online, Evereve offers a personalized styling service called Trendsend. Busy trend seekers complete a style profile on trendsend.com. Based on body type and lifestyle, an Evereve stylist will personalize two to three outfits, which are then shipped right to one's home. Evereve calls Trendsend "our store experience in a box."
Evereve operates 86 stores across the U.S. Follow Evereve on Facebook for the latest updates.
Opportunities to Save, Earn, and Get Ahead
Soltea
Improve Your Heart Health with All-Natural Soltea Daily Supplement – Click Now to Save 25% Off Your First Order
All-Natural Heart Health Supplement – Save 25% Now

Greenlight
Get a debit card for your kids, managed by you, and start raising financially-smart kids today!
Open your child's account today.

CodeMonkey
Coding for kids! Introducing programming games for the next generation. Get your kids coding today.
Start with a free trial.

Grow Credit
Grow Credit is a free Mastercard you can use to pay your subscriptions while you build credit.
Start building your credit today!

Acorns
Acorns helps you grow your money. Take control with all-in-one investment, retirement, checking and more.
Get a $5 bonus when you sign up.
Gabi
The easiest way to compare and save on home and auto insurance. Match coverage, compare rates and save.
Find hundreds in savings now!

Tally
Overcome your credit card debt with Tally. Consolidate and save money while you pay it down.
Get started with Tally today.

Brigit
Know your spending habits, anticipate overdrafts, and get up to $250. Only takes 2 minutes. No credit check.
Get your finances on track.

Truebill
Lower your bills and stay on top of your financial life with Truebil, the app that helps you save every day.
Take control & start saving money!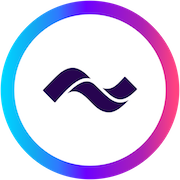 Current
And no hidden fees when you open a Current account …
Get paid two days early!
Gigsmart
Need workers in a hurry! Start with the Gigsmart Get Workers app …
Staffing solved in minutes
Outschool
Explore your child's learning interest with live, online learning …
Where kids love learning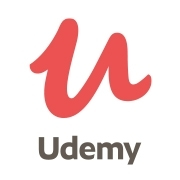 Udemy
Develop your skills learning on your schedule
Online learning, as low as $11.99
Harmonic
Start your safety net today, everyone qualifies, no purchase necessary …
Claim your $10k complimentary insurance policy!