Fall in Nashville is a magical thing. There's just something about the crisp air and changing leaves that make us want to throw on our Ugg boots, grab a PSL and explore fall in our favorite city.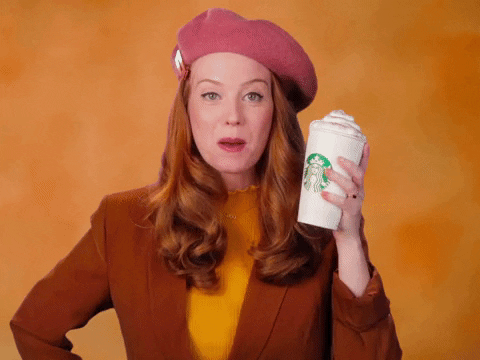 Cheekwood is SO quintessentially fall. Think nature, beauty and lots of Instagram photos. You're guaranteed to see plenty of pumpkins, mums and scarecrows. Cheekwood Harvest kicks off September 21st and runs through October 27th.
missing or outdated ad config
Cheekwood Harvest | 1200 Forrest Park Drive | Nashville

How would you like to walk through a pumpkin wonderland of 5,000 glowing jack-o-lanterns?! Well come on over to the Hermitage, former home of President Andrew Jackson, for this unique fall event! There will be plenty of family fun like a pumpkin patch and live pumpkin carving demonstrations.
The Hermitage | 4580 Rachels Lane | Hermitage

THE place for fall family fun on the farm! Superstar, Carrie Underwood, shared photos of her family enjoying the petting zoo and corn maze two years ago. And there's so much more! From their pumpkin patch to pony rides to farm park activities, there's something for everyone.
Lucky Ladd Farms | 4374 Rocky Glade Road | Eagleville


Witness a grape-stomp, taste some wine, and enjoy live music at the first ever Nashville Harvest Festival at City Winery!
City Winery | 609 Lafayette Street | Nashville

Get lost in their giant, four-acre corn maze (pictured above), take a wagon ride out to see some cows, or let your little ones get hands-on with countless farm fun activities. It's no surprise Gentry's Farm is a beloved fall tradition for so many folks!
Gentry's Farm | 1974 Highway 96 West | Franklin

Pumpkinfest is the largest family fall festival in middle Tennessee! Last year, more than 65,000 people gathered on Main Street in downtown Franklin to celebrate all things autumn! You won't want to miss the extreme pumpkin carving demos and the costume contests! Don't forget to dress up! Your four-legged friends can get in on the fun too.. the pet costume contests are one of the highlights!
Pumpkinfest | Main Street | Downtown Franklin

Get ready for lots of fall adventures at Honeysuckle Hill Farm! Not only do they have the quintessential pumpkin patches and corn mazes, they also have a bungee trampoline, zip lines, and a 35 foot climbing wall!
Honeysuckle Hill Farm | 1765 Martins Chapel Church Road | Springfield
Picking apples is a classic family activity in the fall.. and Breeden's is the perfect place to go! Grab a basket and pick your heart out but don't forget to stop in the store to buy some apple cider and a fried apple pie! Yum.
Breeden's Orchard | 631 Beckwith Road | Mt. Juliet
From hay rides to a pumpkin train, there's a lot of fall fun to be had at Walden Farm in Smyrna! Your little ones will also want to get their faces painted.. and don't leave without a pick your own pumpkin!
Walden Farm | 8653 Rocky Fork Road | Smyrna

The Nashville Oktoberfest brings more than 250,000 people to Germantown for four days of fun! From a 5K Bier Run to a Bratwurst Eating Competition to live German music, there will be fun for everyone!
The Nashville Oktoberfest | 998 5th Avenue North | Germantown