One of the most anticipated store openings at the Mall at Green Hills will soon take place.
Spanish apparel retailer Zara will open March 18, The Mall at Green Hills posted via Instagram. Zara specializes in fast fashion, and products include clothing, accessories, shoes, swimwear, beauty, and perfumes.
Stating, "We're so excited… @Zara will be opening March 18th."  This will be the first Zara store in the state of Tennessee according to the website. The closest Zara store is located in Atlanta.
View this post on Instagram

You will find the Zara store in the 132,000 square foot expansion wing that connects the new Dillard's store to the mall across from Crate and Barrel.
Zara is operated by Initex who owns eight retail brands which include Zara, Zara home, Pull & Bear, Massimo Dutti, Bershka, Stradivarius, Oysho, and Uterque with 7,000 stores in 96 markets. The Spain-based company owned its first Zara in 1975 with its first US store opening in 1989 on Lexington Avenue in New York.
Opportunities to Save, Earn, and Get Ahead
Soltea
Improve Your Heart Health with All-Natural Soltea Daily Supplement – Click Now to Save 25% Off Your First Order
All-Natural Heart Health Supplement – Save 25% Now

Greenlight
Get a debit card for your kids, managed by you, and start raising financially-smart kids today!
Open your child's account today.

CodeMonkey
Coding for kids! Introducing programming games for the next generation. Get your kids coding today.
Start with a free trial.

Acorns
Acorns helps you grow your money. Take control with all-in-one investment, retirement, checking and more.
Get a $5 bonus when you sign up.
Gabi
The easiest way to compare and save on home and auto insurance. Match coverage, compare rates and save.
Find hundreds in savings now!

Brigit
Know your spending habits, anticipate overdrafts, and get up to $250. Only takes 2 minutes. No credit check.
Get your finances on track.

Grow Credit
Grow Credit is a free Mastercard you can use to pay your subscriptions while you build credit.
Start building your credit today!

Truebill
Lower your bills and stay on top of your financial life with Truebil, the app that helps you save every day.
Take control & start saving money!

Tally
Overcome your credit card debt with Tally. Consolidate and save money while you pay it down.
Get started with Tally today.
Gigsmart
Need workers in a hurry! Start with the Gigsmart Get Workers app …
Staffing solved in minutes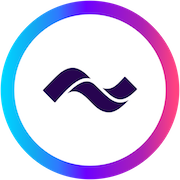 Current
And no hidden fees when you open a Current account …
Get paid two days early!
Harmonic
Start your safety net today, everyone qualifies, no purchase necessary …
Claim your $10k complimentary insurance policy!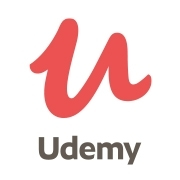 Udemy
Develop your skills learning on your schedule
Online learning, as low as $11.99
Outschool
Explore your child's learning interest with live, online learning …
Where kids love learning