For the next three weekends, Goodwill Industries of Middle Tennessee will give
shoppers a unique opportunity to purchase housewares and electronics at bulk prices, directly from the warehouse.
The Goodwill Warehouse Sale will be at 1000 Herman St. in downtown Nashville from 7 a.m.-4 p.m. on Fridays, Saturdays and Sundays for the remainder of this month — June 12-14, 19-21 and 26-28.
Merchandise will be priced by containers of three sizes: a 13-gallon shopping bag full for $10, a shopping cart full for $25 or a Gaylord (4-by-3-by-2.5-foot) box full for $50 (box not included).
When: Friday-Sunday, June 12-14, 19-21 & 26-28
7 a.m. – 4 p.m.
Where: 1000 Herman St.,
Nashville, Tenn. 37208
"We can offer this first-ever Warehouse Sale thanks to the overwhelming generosity of our donors, who have continued to support Goodwill even throughout the pandemic and while our stores were closed," said Goodwill's Vice President of Donated Goods Leisa Wamsley. "It gives us the chance to offer this treasure hunt like no other, in which shoppers can purchase one-of-a-kind, vintage or brand-name housewares and electronics exactly as we received them from their previous owners."
More than 2,000 Gaylord boxes of donated goods have been set aside for this sale, which will take place in more than 5,800 square feet of warehouse space. A vast amount of merchandise will be available to shoppers at any given time, and fresh merchandise will be brought in frequently.
Health and safety precautions similar to those in place at Goodwill stores and Outlets will be in place, and merchandise will be arranged to encourage social distancing. Goodwill recommends shoppers wear face- coverings and gloves.
No clothing or books will be sold. Customers should bring vehicles large enough to transport their purchases immediately, as no items will be held. Gaylord boxes and pallets are not included but can be purchased for an additional fee.
Opportunities to Save, Earn, and Get Ahead
Soltea
Improve Your Heart Health with All-Natural Soltea Daily Supplement – Click Now to Save 25% Off Your First Order
All-Natural Heart Health Supplement – Save 25% Now

Greenlight
Get a debit card for your kids, managed by you, and start raising financially-smart kids today!
Open your child's account today.

CodeMonkey
Coding for kids! Introducing programming games for the next generation. Get your kids coding today.
Start with a free trial.

Grow Credit
Grow Credit is a free Mastercard you can use to pay your subscriptions while you build credit.
Start building your credit today!

Brigit
Know your spending habits, anticipate overdrafts, and get up to $250. Only takes 2 minutes. No credit check.
Get your finances on track.

Tally
Overcome your credit card debt with Tally. Consolidate and save money while you pay it down.
Get started with Tally today.

Acorns
Acorns helps you grow your money. Take control with all-in-one investment, retirement, checking and more.
Get a $5 bonus when you sign up.

Truebill
Lower your bills and stay on top of your financial life with Truebil, the app that helps you save every day.
Take control & start saving money!
Gabi
The easiest way to compare and save on home and auto insurance. Match coverage, compare rates and save.
Find hundreds in savings now!
Outschool
Explore your child's learning interest with live, online learning …
Where kids love learning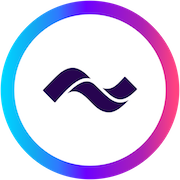 Current
And no hidden fees when you open a Current account …
Get paid two days early!
Gigsmart
Need workers in a hurry! Start with the Gigsmart Get Workers app …
Staffing solved in minutes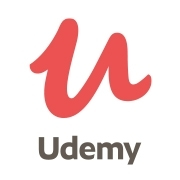 Udemy
Develop your skills learning on your schedule
Online learning, as low as $11.99
Harmonic
Start your safety net today, everyone qualifies, no purchase necessary …
Claim your $10k complimentary insurance policy!