The 6th annual Picnic with the Library event, hosted by the Nashville Public Library Foundation (NPLF), will take place virtually this year on Sunday, May 16. The family-focused event raises vital funds for Nashville Public Library's award-winning early literacy initiatives that change the lives of more than 100,000 children per year across all 21 library branches and 150 childcare centers throughout Davidson Co. Event co-chairs Sara Bovender and Dee Patel selected Alice in Wonderland as the 2021 theme in recognition that we have all been "down the rabbit hole" the past year, but celebrating great things, like the Nashville Public Library Foundation (NPLF), promises to lift our community's spirits.
"While we hoped to have families gather with us at the downtown branch for the 6th annual Picnic with the Library, we feel the safest option is to 'picnic' one more year at home," said Shawn Bakker, president of the Nashville Public Library Foundation. "We envision families who live close to each other will celebrate together outside this year, along with those families who join us virtually from their own home. We have so many wonderful activities planned that will truly bring the celebration off-the-screen and offer incredible family engagement all while supporting the Library's key children's programming."
The at-home picnic package, priced at $200 per family, will include Alice in Wonderland themed picnic games, crafts and snacks, as well as access to a special interactive virtual performance by Wishing Chair Productions, the Library's resident puppet troupe. All proceeds from the packages directly support Nashville Public Library's award-winning early literacy initiatives. Participants will also have the chance to participate in an art contest leading up to the virtual event for a chance to win an extra special prize package.
Exclusive to the Picnic with the Library event is the opportunity to win a private puppet performance from NPL's Puppet Truck. The beloved Puppet Truck frequents Nashville public events and libraries, and the Picnic event offers a raffle to win the once-a-year opportunity to reserve the truck for a private event of your choosing.
To learn more about the annual fundraiser, or to participate in the Virtual Picnic with the Library, visit www.nplf.org/picnic.
Opportunities to Save, Earn, and Get Ahead
Soltea
Improve Your Heart Health with All-Natural Soltea Daily Supplement – Click Now to Save 25% Off Your First Order
All-Natural Heart Health Supplement – Save 25% Now

Greenlight
Get a debit card for your kids, managed by you, and start raising financially-smart kids today!
Open your child's account today.

CodeMonkey
Coding for kids! Introducing programming games for the next generation. Get your kids coding today.
Start with a free trial.
Gabi
The easiest way to compare and save on home and auto insurance. Match coverage, compare rates and save.
Find hundreds in savings now!

Grow Credit
Grow Credit is a free Mastercard you can use to pay your subscriptions while you build credit.
Start building your credit today!

Truebill
Lower your bills and stay on top of your financial life with Truebil, the app that helps you save every day.
Take control & start saving money!

Acorns
Acorns helps you grow your money. Take control with all-in-one investment, retirement, checking and more.
Get a $5 bonus when you sign up.

Tally
Overcome your credit card debt with Tally. Consolidate and save money while you pay it down.
Get started with Tally today.

Brigit
Know your spending habits, anticipate overdrafts, and get up to $250. Only takes 2 minutes. No credit check.
Get your finances on track.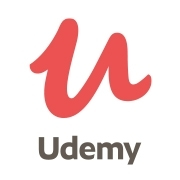 Udemy
Develop your skills learning on your schedule
Online learning, as low as $11.99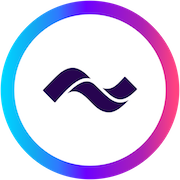 Current
And no hidden fees when you open a Current account …
Get paid two days early!
Gigsmart
Need workers in a hurry! Start with the Gigsmart Get Workers app …
Staffing solved in minutes
Outschool
Explore your child's learning interest with live, online learning …
Where kids love learning
Harmonic
Start your safety net today, everyone qualifies, no purchase necessary …
Claim your $10k complimentary insurance policy!