Peacock Hill, a new park located in College Grove, will open in fall 2021.
Located at 6900 Giles Hill Road, the future park will feature a Visitor's Center, parking, and trails. Currently, there are five miles of hiking and walking trails that exist on site.
Williamson County Government acquired the Peacock Hill Park property from the Olgivie Family in 2018, Kerri Hudson of Williamson County Parks and Recreation said. The family approached Williamson County Parks and Recreation with the land donation because they wanted the property to stay in its natural state and become a park. The park's name was taken from the Bed and Breakfast that previously operated on the park site.
Bids for Phase I of the park should be out by the end of May. When work is complete, Phase I of the park will open in the fall of 2021. At that time, the park will feature six hiking trails covering approximately 5 miles; a visitor's center and parking area; an ADA Accessible trail; a covered bridge; trail rest areas with covered benches; picnic tables and an overlook area.
See photos of Peacock Hill below.
photo from Williamson County Parks and Recreation
Opportunities to Save, Earn, and Get Ahead
Soltea
Improve Your Heart Health with All-Natural Soltea Daily Supplement – Click Now to Save 25% Off Your First Order
All-Natural Heart Health Supplement – Save 25% Now

CodeMonkey
Coding for kids! Introducing programming games for the next generation. Get your kids coding today.
Start with a free trial.

Greenlight
Get a debit card for your kids, managed by you, and start raising financially-smart kids today!
Open your child's account today.

Brigit
Know your spending habits, anticipate overdrafts, and get up to $250. Only takes 2 minutes. No credit check.
Get your finances on track.

Truebill
Lower your bills and stay on top of your financial life with Truebil, the app that helps you save every day.
Take control & start saving money!

Tally
Overcome your credit card debt with Tally. Consolidate and save money while you pay it down.
Get started with Tally today.
Gabi
The easiest way to compare and save on home and auto insurance. Match coverage, compare rates and save.
Find hundreds in savings now!

Grow Credit
Grow Credit is a free Mastercard you can use to pay your subscriptions while you build credit.
Start building your credit today!

Acorns
Acorns helps you grow your money. Take control with all-in-one investment, retirement, checking and more.
Get a $5 bonus when you sign up.
Outschool
Explore your child's learning interest with live, online learning …
Where kids love learning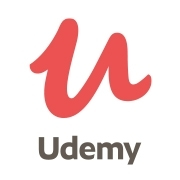 Udemy
Develop your skills learning on your schedule
Online learning, as low as $11.99
Gigsmart
Need workers in a hurry! Start with the Gigsmart Get Workers app …
Staffing solved in minutes
Harmonic
Start your safety net today, everyone qualifies, no purchase necessary …
Claim your $10k complimentary insurance policy!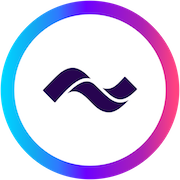 Current
And no hidden fees when you open a Current account …
Get paid two days early!