The TWELVE THIRTY Club, a three-story experience headlined by food and music, will open at Nashville's Fifth + Broadway. The new multi-faceted venue is described as a "modern take on a classic supper club where dining, entertainment and design collide to make up the show." Behind the idea is Sam Fox, 12-time James Beard Award Nominee and Founder of Fox Restaurant Concepts and sources say 10x Grammy-awarding winning artist Justin Timberlake is involved as an investor, and will also be involved in curating the music for the establishment.
In late summer 2017, on the eve of the Pilgrimage Festival, an idea was born at a barbeque down in Leiper's Fork. Fox, along with new and old friends, enjoyed a long night of storytelling, collaboration, and camaraderie. They would take the best elements in hospitality, music, design, and entertainment and bring it to iconic lower Broadway.That same year is the year Justin Timberlake performed at Pilgrimage Festival.
Opportunities to Save, Earn, and Get Ahead
Soltea
Improve Your Heart Health with All-Natural Soltea Daily Supplement – Click Now to Save 25% Off Your First Order
All-Natural Heart Health Supplement – Save 25% Now

CodeMonkey
Coding for kids! Introducing programming games for the next generation. Get your kids coding today.
Start with a free trial.

Greenlight
Get a debit card for your kids, managed by you, and start raising financially-smart kids today!
Open your child's account today.

Acorns
Acorns helps you grow your money. Take control with all-in-one investment, retirement, checking and more.
Get a $5 bonus when you sign up.

Brigit
Know your spending habits, anticipate overdrafts, and get up to $250. Only takes 2 minutes. No credit check.
Get your finances on track.

Grow Credit
Grow Credit is a free Mastercard you can use to pay your subscriptions while you build credit.
Start building your credit today!

Tally
Overcome your credit card debt with Tally. Consolidate and save money while you pay it down.
Get started with Tally today.

Truebill
Lower your bills and stay on top of your financial life with Truebil, the app that helps you save every day.
Take control & start saving money!
Gabi
The easiest way to compare and save on home and auto insurance. Match coverage, compare rates and save.
Find hundreds in savings now!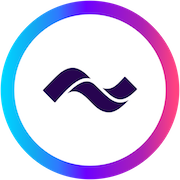 Current
And no hidden fees when you open a Current account …
Get paid two days early!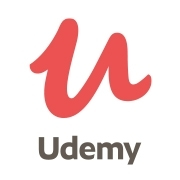 Udemy
Develop your skills learning on your schedule
Online learning, as low as $11.99
Gigsmart
Need workers in a hurry! Start with the Gigsmart Get Workers app …
Staffing solved in minutes
Harmonic
Start your safety net today, everyone qualifies, no purchase necessary …
Claim your $10k complimentary insurance policy!
Outschool
Explore your child's learning interest with live, online learning …
Where kids love learning