TobyMac just released his first single of 2021 titled "Help is on the Way."
Along with the release of the single was the release of a music video filmed in downtown Franklin featuring his son, Judah McKeehan.
The video is in a true artistic Toby Mac fashion filmed at nighttime, with a mystery about it as you see Judah running down the middle of Main Street with Toby Mac close behind. One might interpret it as his son is running and TobyMac, his father, is running after him to help as the song title states "Help is on the Way."
In a statement sent to us, TobyMac states he, "loves music videos that are intriguing, leaving a sense of wonder."
It's been just over one year since the sudden death of TobyMac's son Truett, the inspiration behind the song.
"With a deeply broken heart after losing my firstborn son and stepping almost immediately into quarantine, everything was dark. I woke up one day after months in the valley to the Psalms. I read that 'God is rolling up His sleeves.'  We are not forgotten. What a beautiful image. What a beautiful promise."
TobyMac continues his HITS DEEP Tour with several dates sold out. To find the nearest city and for ticket information, visit the website.
Opportunities to Save, Earn, and Get Ahead
Soltea
Improve Your Heart Health with All-Natural Soltea Daily Supplement – Click Now to Save 25% Off Your First Order
All-Natural Heart Health Supplement – Save 25% Now

Greenlight
Get a debit card for your kids, managed by you, and start raising financially-smart kids today!
Open your child's account today.

CodeMonkey
Coding for kids! Introducing programming games for the next generation. Get your kids coding today.
Start with a free trial.

Grow Credit
Grow Credit is a free Mastercard you can use to pay your subscriptions while you build credit.
Start building your credit today!
Gabi
The easiest way to compare and save on home and auto insurance. Match coverage, compare rates and save.
Find hundreds in savings now!

Acorns
Acorns helps you grow your money. Take control with all-in-one investment, retirement, checking and more.
Get a $5 bonus when you sign up.

Tally
Overcome your credit card debt with Tally. Consolidate and save money while you pay it down.
Get started with Tally today.

Brigit
Know your spending habits, anticipate overdrafts, and get up to $250. Only takes 2 minutes. No credit check.
Get your finances on track.

Truebill
Lower your bills and stay on top of your financial life with Truebil, the app that helps you save every day.
Take control & start saving money!
Harmonic
Start your safety net today, everyone qualifies, no purchase necessary …
Claim your $10k complimentary insurance policy!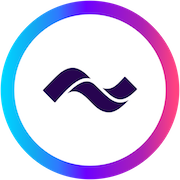 Current
And no hidden fees when you open a Current account …
Get paid two days early!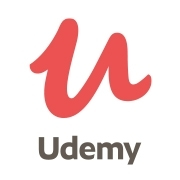 Udemy
Develop your skills learning on your schedule
Online learning, as low as $11.99
Outschool
Explore your child's learning interest with live, online learning …
Where kids love learning
Gigsmart
Need workers in a hurry! Start with the Gigsmart Get Workers app …
Staffing solved in minutes