Get your tickets to The Thirth of July Block Party!


____________________________________________________________________
missing or outdated ad config
We get it, Tuesday is the second suckiest day of the week. It's only slightly better than Monday, mostly because you've somewhat recovered from your weekend separation anxiety (self-medicating with horrifying amounts of caffeine, anyone?)
You possibly made up for your weekend reverie by depriving yourself of any joy in the form of your every Monday resolution to get back on that diet. By Tuesday, you've realized that you can adult again, and just maybe tolerate Susan from accounting for a couple more days until you can get excited for the weekend again.
Well, guess what? Tuesday, July 3rd is not just any ordinary Tuesday. It is actually the Thirth of July! If you don't know what that means, well… Bless your heart. Let us show you the way to the best Tuesday (and maybe the best day) of your summer.
The East Nashville summer event staple will have you stoked for Independence Day with its family-friendly neighborhood block party vibe. Food trucks, beer and bands are the perfect pre-game for America's birthday bash.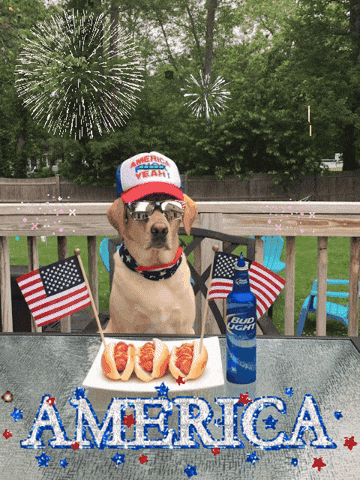 This year's band lineup is a perfectly balanced blend of Americana, Indie, Pop and even some Nashville twang. Check out the music lineup and get tickets now for the Thirth of July celebration.
The Lonely Owls
This indie rock band brings together modern rock with new-Nashville sounds. The Lonely Owls' EP "Hey Kid, Nice Dream" delivers power riffs and soaring melodies that are the perfect fuel for your next road trip, even if it's just your 5 mile, one hour commute to the office.
Keats
Fresh off of playing Bonnaroo (ok, maybe they won't technically be fresh after that) and a new album, "Radio Sounds" that dropped on May 25, Keats is on a roll that is sure to culminate in an incredible set for their friends and neighbors in East Nasty.
Lynn Taylor and the Barflies
Taylor's "Staggered" album was released in February, and the band has been on a roll with local shows and a live appearance on WXNA in May. A quick listen to their recent single, "Crumble Away" is sure to make your foot tap and bring a smile to your face with its irresistible beat and clever wordplay.
Elle Macho
In addition to the amazing name and truly hilarious Facebook "About" section, this band brings a fun, energetic vibe to an indie/French pop sound. Frankly, we don't know exactly what that means, but we know that their music makes us want to dance.
Don't miss these amazing bands and the Tuesday of the summer!
Where: North 12th Street between Ordway & Calvin
When: Tuesday, July 3rd from 4pm until midnight
What: Food, Beer, Music (seriously, what more do you need?)
_________________________________________________________________________
For all your Nashville needs (arts & culture, live music, eats and drinks, outdoor adventures and more) browse daily suggestions at Wannado.com/nashville.