You can never go wrong with dessert (period) but we found some of the most unique treats in town that you just might want to put on your Nashville food bucket list. Check it out!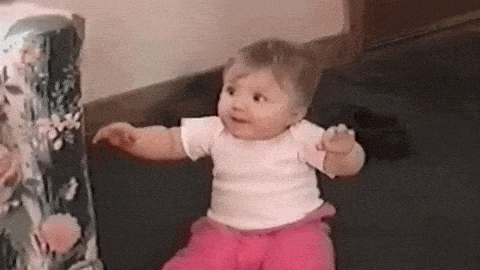 The Unicorn Milkshake at The Legendairy Milkshake Bar is pretty, well, legendary. But what is it, you ask? Let's start at the bottom. Cotton candy ice cream, marshmallow cream rim, rainbow sprinkles, whipped cream, mini marshmallows, a fluff of actual cotton candy, and a slice of rainbow magic which makes the unihorn. Everything here is EXTRA. Here's a taste of their other treats: Breakfast of Champions, Rolling in the Cookie Dough, The King Shake, Coffee & Doughnuts Shake, Campfire S'Mores Shake and more. You can also create your own custom milkshake! Not only are these treats delicious, they are perfectly Instagrammable (just check out their IG page to see what I mean).
missing or outdated ad config
The Legendairy Milkshake Bar | 171 has 3rd Avenue North | Downtown Nashville

This dessert is exactly what it sounds like.. a chocolate piñata! Aka: A piñata for adults. Instead of candy, the smashable chocolate piñata ball is filled with fresh fruit and mini churros! The goods are all served with raspberry, chocolate and caramel sauces as well as house-made whipped cream. Mmm. You'll have to drive a bit outside of Nashville for this one but we couldn't leave this memorable dessert off the list. A "hit" for birthdays, anniversaries or any type of celebration.
Uncle Julio's Mexican | 209 Franklin Road | Brentwood

Brekkie for dessert, anyone?! The Cosmic Creamery in Germantown is out of this world. Pun intended. They are changing the game of ice cream, infusing (and topping) your treat with an endless list of breakfast items. Fruity Pebbles, Lucky Charms Marshmallows, Reese's Puffs, Fruit Loops and Cinnamon Toast Crunch, are just a few of their popular mix-ins. Top your treat with anything from a Pop-Tart to a powdered sugar donut. They've also got your traditional mix-ins and toppings but we dare you to try something new.
Cosmic Creamery | 1120 4th Avenue North, Suite 102 | Germantown


I know what you're thinking.. I didn't know I could love tacos more. Same, same. The Ice Cream Bar is blowing our minds with their colorful taco cream. Delicious ice cream goodness on the inside with a waffle shell and toppings for days. It's what ice cream dreams are made of! Expect a whole lot of creativity (and yumminess) on their menu. They definitely think outside of the (ice cream) box!
The Ice Cream Bar | 5572 Nolensville Pike | Nashville


This is not your typical brownie. At first glance, we thought these treats were far too pretty to eat. On second thought, after devouring these brownie delicacies, I say.. eat! In fact, just drop what you're doing and head over to Baked on 8th. This place does sell out of their most popular goodies, such as their homemade cinnamon rolls and pop-tarts, so it's all on a first come first serve basis (aka get your booty movin')!
Baked on 8th | 1512 8th Avenue South | Nashville


What's better than a regular waffle? A waffle pop, of course! One of our favorite food trucks, 615 Waffles, takes waffles to the next level! Their waffle pops come in a variety of flavors and you can opt for a filling – like cookie dough! To get your hands on one of these, you'll have to check the food truck's schedule.


The trend seems to be breakfast infused desserts and that's exactly what you'll get at the Donut Distillery! Their Fruity Pebbles Milkshake is a throwback to our favorite childhood cereal topped with a mini donut for looks and tastes. Instagrammable and delish.
Donut Distillery | 311 Gallatin Avenue | East Nashville



Donuts aren't just for breakfast anymore. Five Daughters Bakery has
Five Daughters Bakery | 1110 Caruthers Avenue | 12 South


What's better than warm, fresh out-of-the-oven cookies? Cookie dough! And no one does cookie dough better than NoBaked. Their cookie dough is egg-free and the flavors are pretty endless: Cinnamon Roll, Cookie Monster, S'Mores, Red Velvet, Brownie Batter Chip, Confetti Sugar, Peanut Butter, Cookies N Cream and, of course, Chocolate Chip.
NoBaked Cookie Dough | West End & Germantown Locations

We're not too surprised that one of our favorite pizzerias in Nashville also serves up this unique pie! Nutella Dessert Pizza.. mmm! Don't forget to order one of their traditional thin crust Neapolitan pizzas beforehand. May we recommend the San Gennaro or Margherita D.O.P.? #YUM. The restaurant is packed with picnic tables where you can watch the pizzas coming off the fire.
Desano Pizza | 115 16th Avenue South | Nashville