The Williamson County Fair Board has voted to move forward with plans for an in-person event in 2021. The annual celebration of Williamson County's agricultural resources will be held Friday, August 6 through Saturday, August 14 at the Williamson County AgExpo Park. The Fair Board is currently working with its vendors and committee chairmen to establish safety and health protocols in compliance with state and county mandates for 2021.
Rogers Anderson, Williamson County Fair Board Chairman, said "The Board's vote to host the Fair in person this year signifies a desire to continue to provide education regarding Williamson County's agricultural heritage in a family-friendly environment."
"The Williamson County Fair has been a cornerstone of the community since 2005, and it has been our pleasure to host hundreds of thousands of our neighbors annually in August," Anderson said. "Our Board is committed to finding ways to innovate our favorite Fair exhibits and activities to ensure a safe and comfortable experience for all."
After voting to cancel the in-person event for 2020, the Williamson County Fair Board offered '9 Days of Virtual Fun' last August with a bevy of online games, contests, and educational videos for people to enjoy from their homes. 
The 2021 Fair will feature daily entertainment, with the return of favorites like the Piccolo Zoppe Circus, Jurassic Kingdom, Robocars, and the XPogo Stunt Team. The popular Children's Barnyard is also set to return.
Information about Competitive Events entries will be available soon online for categories like Livestock, Agriculture, Creative, Cultural and Culinary Arts, Youth and more. More than $81,000 in premiums were awarded in 2019.
The Williamson County Fair is supported by more than 2,200 volunteers, generous sponsors, a Board of Directors and numerous committee chairmen. The Board is currently seeking new chairmen and volunteers for the 2021 event. To learn more or to get involved, go to www.williamsoncountyfair.org
Opportunities to Save, Earn, and Get Ahead
Soltea
Improve Your Heart Health with All-Natural Soltea Daily Supplement – Click Now to Save 25% Off Your First Order
All-Natural Heart Health Supplement – Save 25% Now

Greenlight
Get a debit card for your kids, managed by you, and start raising financially-smart kids today!
Open your child's account today.

CodeMonkey
Coding for kids! Introducing programming games for the next generation. Get your kids coding today.
Start with a free trial.

Tally
Overcome your credit card debt with Tally. Consolidate and save money while you pay it down.
Get started with Tally today.

Brigit
Know your spending habits, anticipate overdrafts, and get up to $250. Only takes 2 minutes. No credit check.
Get your finances on track.
Gabi
The easiest way to compare and save on home and auto insurance. Match coverage, compare rates and save.
Find hundreds in savings now!

Truebill
Lower your bills and stay on top of your financial life with Truebil, the app that helps you save every day.
Take control & start saving money!

Acorns
Acorns helps you grow your money. Take control with all-in-one investment, retirement, checking and more.
Get a $5 bonus when you sign up.

Grow Credit
Grow Credit is a free Mastercard you can use to pay your subscriptions while you build credit.
Start building your credit today!
Gigsmart
Need workers in a hurry! Start with the Gigsmart Get Workers app …
Staffing solved in minutes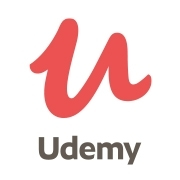 Udemy
Develop your skills learning on your schedule
Online learning, as low as $11.99
Outschool
Explore your child's learning interest with live, online learning …
Where kids love learning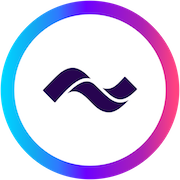 Current
And no hidden fees when you open a Current account …
Get paid two days early!
Harmonic
Start your safety net today, everyone qualifies, no purchase necessary …
Claim your $10k complimentary insurance policy!