Country music icon, Wynonna Judd, has partnered with Nashville-based CeleBriDy Brands to develop WYNONNA CBD. Custom formulated to the specifications of the Country music queen herself, WYNONNA CBD is a luxurious new line of herbal-infused hemp-derived products designed to help bring harmony to your everyday life.
WYNONNA CBD offers premium hemp extract oil, topical balm, and luxurious bath bombs, all made using organic extracts from hemp grown in the USA and responsibly sourced, all-natural ingredients. Manufactured in Nashville, Tennessee, WYNONNA CBD's hemp extract is infused with a soothing and harmonious blend of vanilla and lavender to promote balance and relaxation. The balm features a blend of essential oils, hemp extract, and Vitamin E, designed to provide topical relief day or night.
"We need to relax, we need balance," says Wynonna. "Everybody's just processing a lot of stuff. I'm constantly talking about my own healing and recovery process. I was famous at 18, I'm an introvert, and I've battled anxiety since the beginning of the Judds. We finally found something that works for me and I want my fans to benefit as well."
"We are thrilled to partner with Wynonna Judd," says CeleBriDy Brands founder Brian Mayes. "Wynonna is not just a legendary artist, but a trusted friend to fans worldwide. She has shared her life with them for nearly four decades, and they trust her. And that is why it was imperative that we create a premium product that is worthy of her name. Wynonna put her personal touch on WYNONNA CBD products from start to finish, and we know they will help people tune in to themselves and the things that really matter."
WYNONNA CBD is available exclusively at www.WynonnaCBD.com.
Opportunities to Save, Earn, and Get Ahead
Soltea
Improve Your Heart Health with All-Natural Soltea Daily Supplement – Click Now to Save 25% Off Your First Order
All-Natural Heart Health Supplement – Save 25% Now

Greenlight
Get a debit card for your kids, managed by you, and start raising financially-smart kids today!
Open your child's account today.

CodeMonkey
Coding for kids! Introducing programming games for the next generation. Get your kids coding today.
Start with a free trial.
Gabi
The easiest way to compare and save on home and auto insurance. Match coverage, compare rates and save.
Find hundreds in savings now!

Acorns
Acorns helps you grow your money. Take control with all-in-one investment, retirement, checking and more.
Get a $5 bonus when you sign up.

Truebill
Lower your bills and stay on top of your financial life with Truebil, the app that helps you save every day.
Take control & start saving money!

Tally
Overcome your credit card debt with Tally. Consolidate and save money while you pay it down.
Get started with Tally today.

Brigit
Know your spending habits, anticipate overdrafts, and get up to $250. Only takes 2 minutes. No credit check.
Get your finances on track.

Grow Credit
Grow Credit is a free Mastercard you can use to pay your subscriptions while you build credit.
Start building your credit today!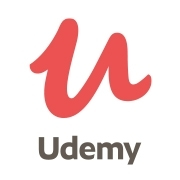 Udemy
Develop your skills learning on your schedule
Online learning, as low as $11.99
Harmonic
Start your safety net today, everyone qualifies, no purchase necessary …
Claim your $10k complimentary insurance policy!
Gigsmart
Need workers in a hurry! Start with the Gigsmart Get Workers app …
Staffing solved in minutes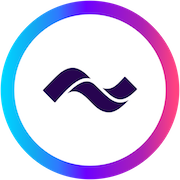 Current
And no hidden fees when you open a Current account …
Get paid two days early!
Outschool
Explore your child's learning interest with live, online learning …
Where kids love learning