Nashville is HOT this time of year. Figuratively and literally. But there are plenty of cool ways to beat the heat! Here's our ultimate guide to cool summer fun in Nashville!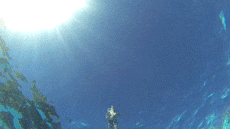 missing or outdated ad config


SoundWaves was a no brainer to top our list. It is all the buzz in Nashville right now.. the latest and greatest for summer family fun. The Opryland Hotel opened the indoor portion of this 90-million dollar, 4-acre water park in December 2018 and has opened the outdoor section in May 2019. Although primarily designed for hotel guests, SoundWaves is making waves with the locals looking for a fun way to cool off. If you don't want to spend the night at the hotel for a staycation, you can also access SoundWaves by renting out one of their party rooms for six to 30 guests. Reservations start at $40 per person and include all day access to the water park as well as three hours in a party room which includes pizza, cake and parking passes.
SoundWaves Water Park | 2800 Opryland Drive | Nashville

Want to get out on the water but not drive far from town? Paddle Up Nashville is on the Cumberland River at Rock Harbor Marina just west of downtown. SUP (Stand Up Paddleboard) rentals are their jam. You can rent a board (paddle and lifejacket included) for one, two, three or four hours at a time. They also offer lessons and classes like paddle board yoga.
Paddle Up Nashville | 525 Basswood Avenue | Nashville

This crowd favorite summer spot is no ordinary splash pad. It's the most educational way to cool off in Nashville! There are 31 fountains that represent the 31 rivers in Tennessee so you can learn about the state's history and geography while cooling off!
Bicentennial Capitol Mall State Park Fountains | 600 James Robertson Pkwy | Nashville
In our opinion, the ultimate way to stay cool this summer. The Nashville Boat Club is the most luxurious way to get out on the water. It's a boating country club that gives members exclusive access to a fleet of brand new, upscale boats! All you do is show up, get on the boat and go! They take all of the hassle and headache out of boat ownership plus it's only about one-third of the cost!
Nashville Boat Club | 3361 Bell Road | Nashville
Cool off for free at this popular, open-to-the-public riverfront attraction. Kids (and kids at heart) will love getting sprayed by the rainbow-shaped fountains and interactive splash pad. The spraygrounds are open Monday through Saturday from 9am-7pm and Sunday from noon to 6pm. They also close for special events like the upcoming CMA Festival and the 4th of July fireworks celebrations.
Cumberland Park Spraygrounds | 591 South 1st Street | Nashville

Alright, this may be just outside of the Davidson County line but I'd be remiss to leave it off the list. Nashville Shores is a summer staple! You can buy season passes or daily tickets to their waterpark which is set on a beautiful spot on Percy Priest Lake. When it comes to water fun, they've got it all.. from slides to a wave pool to a lazy river! You can even get out on the lake to enjoy their beach, aqua park and banana boat rides! Fun for the whole family.
Nashville Shores | 4001 Bell Road | Hermitage

Cool off with the best view of Nashville! River Queen Voyages offers one and a half, two and four-hour self-guided kayak tours in the heart of the city. The perfect way to enjoy some time on the water and also get that Instagram-worthy skyline shot.
River Queen Voyages | 2 Victory Avenue | Nashville