Labor Day weekend means cannonballs and cookouts.. but if you're dreaming of more relaxation in the pool and less labor at the grill this year, we've got a list of the best BBQ joints in town that will be perfect for takeout party food.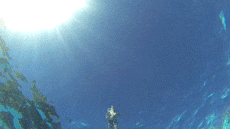 In many circles, Martin's Bar-B-Que is the undisputed best barbecue in Nashville. They specialize in West Tennessee Whole Hog BBQ (see photo above), something the owner, Pat Martin, brought to the mid-state. You can even request to take a look at a pig in the pit when you're at the restaurant. But something you won't find at Martin's? Freezers and microwaves. Doesn't get much fresher than that, folks! As for the menu favorites? Whole Hog BBQ Sandwich (obviously) and the Redneck Tacos. See the full menu here.
missing or outdated ad config
Martin's Bar-B-Que | Six Middle TN Locations

I often switch up my BBQ outings between Martin's and Edley's. They're both just so southern and so good. Edley's smokes their meats low and slow each day and you can taste the process! Their brisket is mouth-watering and the barbecue is just insane. You can currently indulge in three locations in Nashville (Sylvan Park, 12 South and East Nashville) but there will soon be a fourth spot in the heart of Music City! Edley's will be opening up inside The Nashville Food Hall, part of the new Fifth + Broadway development. Check out Edley's full menu here.
Edley's Bar-B-Que | Three Nashville Locations

Just a few steps behind the Gulch is a Nashville BBQ favorite, Peg Leg Porker. Their patio has a great view of Nashville, a perfect spot to indulge in their low and slow smoked barbecue. You must try their famous white sauce! Their BBQ Nachos are also a pretty big deal! Check out the full menu here and don't leave without a picture at the "Spread Your Wings" chicken wing mural on the side of the restaurant.
Peg Leg Porker | 903 Gleaves Street | Nashville



These folks know the secrets to great barbecue: meat, smoke and time. You can smell Jim 'N Nick's before you can see it, that's for sure. They serve up some insanely delicious barbecue, ribs, and brisket.. not to mention the sides! Jim 'N Nick's has three locations around the city (Smyrna, Murfreesboro and Cool Springs) but their Nashville location is on Charlotte Pike. Check out their full menu here.
Jim 'N Nick's Bar-B-Que | 7004 Charlotte Pike | Nashville


Jack's Bar-B-Que is a Nashville staple with three Nashville locations, the original on Broadway which opened in 1976! Sooo.. these guys know what they're doing. Whether you're craving pork, chicken, ribs, or brisket.. they've got it all. Check out their full menu here.
Jack Cawthon's Bar-B-Que | Three Nashville Locations