Anybody else hearing New Edition in their head?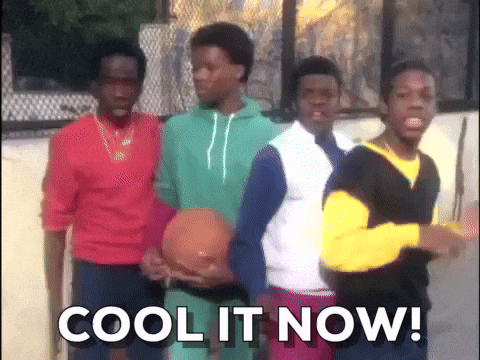 We all know any reprieve from the summer heat is temporary – this is Nashville, y'all. So, when the temps are sweltering and nothing sounds appetizing except sub-zero frozen treats, check out these places to cool down.
_____________________________________________________________________
The Soda Parlor
966 Woodland Street Nashville, TN 37115
East Nashville's cold dessert game is strong and The Soda Parlor's updated take on a retro soda shop is no exception. Floats and ice cream topped waffles are the stars here, with shakes and signature sodas adding to the ways Nashvillians can indulge in summertime sweetness any day of the year.
missing or outdated ad config
Cool factor: mega, especially with the in-shop free arcade games and retail apparel by founder and YouTube Star, Olan Rogers.
2. Mike's Ice Cream
129 2nd Ave N Nashville, TN 37201
Take a detour from the honkey tonks on Broadway to this old time ice cream shop tucked away on 2nd Avenue. Known for their homemade, unique flavors like Red Velvet and Blackberry Cornbread, Mike's also has sundaes, shakes, smoothies, slushies and they even offer coffee for those who take caffeine with their sugar rush.
Vintage coolness: try an Old-Fashioned Fountain Soda like an Egg Cream.
3. Bobbie's Dairy Dip
5301 Charlotte Avenue Nashville, 37209
Head to the West Side for a classic burger and ice cream stand experience at Bobbie's Dairy Dip. Towering cones of vanilla soft serve dipped in a crisp chocolate coating are the draw of this "locally owned joint that's been around for decades."
Tourist tip: If you're hitting Hattie B's for Hot Chicken first, cool down with a cone here afterwards!
4. Pied Piper Creamery
114 S. 11th St. Nashville, TN 37206
It doesn't get more local than East Nashville's Pied Piper Creamery. Owned by a former youth minister who actually went to Frozen Dessert University in Winston Salem, North Carolina, this frosty stuff has education in the ingredients. Don't miss Trailer Trash, a vanilla with Oreo, Twix, Butterfinger, Nestle Crunch, Snickers, M&Ms, and Reese's Pieces.
Quirk Factor: huge – from the punny flavor names to the Tom Selleck shrine in the shop!
5. La Michoacana Golden
4860 Nolensville Rd. Nashville, 37211
Off the beaten path on Nolensville Road where Nashville's ethnic eats loving foodies know to go for the real deal everything from Lebanese to Nepalese, La Michoacana Golden makes authentic paletas (popsicles) and fresh ice cream in tropical flavors like tamarind and coconut.
Southern exposure: polar. Order the Mangonada, which is layers of sorbet, chamoy sauce, chili powder, and fresh squeezed lemon juice served with a tamarind coated straw.
6. Supreme Kreme
2309 B. 9th Avenue South Nashville, 37204
Be prepared for a wait before spooning into the shape shifting delicacy that Supreme Kreme is known for – rolled ice cream. Witness science in action while you watch your unique treat go from liquid to solid right before your eyes! The Insta-worthy presentation will have you posting before partaking.
For even more shiver: add an ice-cold Bubble Tea.
7. Legato Gelato
1200 Villa Place Ste. 113 Nashville, 37212
Local, fresh and made without any artificial sweeteners, dyes or extracts – this velvety treat was developed in the relentless pursuit of the perfect gelato recipe. Owner Terri-Ann Nicholls went all the way to Italy to find it and Legato Gelato was born. Stay freddo, as they say en Italiano and keep it classic with Stracciatela and Sicilian Pistachio. Find their featured flavors via their Twitter feed.
Stay cool and keep cut: While some ice cream carries up to 22% butterfat, most gelato only runs around 5-9%.
8. Las Paletas Gourmet Popsicles
2911 12th Avenue South Nashville, 37204
Perhaps nothing echoes back to childhood summers like a popsicle and Las Paletas has creamy, fruity and sugar-free options to please even the pickiest popsicle person.
Insider icy tip: Check their website for daily flavor offerings!
9. Jeni's Splendid Ice Cream
Six locations: Hillsboro Village, 12South, East Nashville, Brentwood, Farmer's Market, Franklin
No list of frozen treat shops is complete without ice cream giant, Jeni's. Their website says their mission is "making better ice creams and bringing people together" and from the looks of the lines at any one of their six Nashville locations, we'd say they're doing a pretty darn good job at fulfilling it.
Frozen fact: The shops recently nixed sundaes in favor of focusing on their flavors like Brandied Banana Brule and Salted Honey Pie. So, maybe no hot fudge is needed.
_____________________________________________________________________
For all your Nashville needs (arts & culture, live music, eats and drinks, outdoor adventures and more) browse daily suggestions at Wannado.com/Nashville.