Get ready, Nashville. Tens of thousands of country music fans from all over the world will be flocking to Music City in just a few short days for CMA Fest 2019. It's country music's biggest party! It's also the one time of year many locals want to get outta here.. but hold up! Have you ever been to CMA Fest? There's sooo much to see, do and enjoy.. and a lot of it.. for FREE! C'mon, grab your cowboy hat and give it a go.
missing or outdated ad config

There are ticketed concerts at CMA Fest but there are also endless amounts of free shows and activities. We're focusing on the free events because.. free is really fun.

The Chevy Riverfront Stage is the biggest daytime stage at CMA Fest! Located at Riverfront Park right on the Cumberland River, come on down for a good time and some good music! Here's a list of the artists performing on this stage during CMA Fest:
Friday: A Thousand Horses, Dylan Scott, Mitchell Tenpenny, Maddie & Tae, Lauren Alaina, Jordan Davis, Morgan Wallen, Hunter Hayes, Scotty McCreery, Gavin DeGraw.
Saturday: Eric Paslay, Danielle Bradbery, Russell Dickerson, Ashley McBryde, LOCASH, Devin Dawson, Carly Pearce, High Valley, Home Free, Jessie James Decker.
Sunday: Mason Ramsey, Aaron Watson, Tyler Rich, Gone West, Granger Smith, Tyler Farr, RaeLynn, Riley Green, Ryan Hurd, Walker Hayes.
Chevy Riverfront Stage | Riverfront Park

The Budweiser Forever Country Stage is all about throwback country music! You'll find this stage behind Ascend Amphitheater. Below are the artists playing this stage during CMA Fest:
Friday: Jamie O'Neal, Rita Wilson, Andy Griggs, The Road Hammers, Keith Anderson, Kendell Marvel, Thompson Square, Charles Esten.
Saturday: Tracy Lawrence, George Ducas, Ty Herndon, Ray Scott, Deana Carter, Jerrod Niemann, Keifer Sutherland.
Sunday: Ricky Skaggs, Darryl Worley, Pam Tillis, Matthew and Gunnar Nelson, Halfway to Hazard, John Carter Cash, Marshall Tucker Band, Little Texas.
Budweiser Forever Country Stage | Behind Ascend Amphitheater

You'll hear all kinds of emerging artists at the Chevy Breakout Stage! We can almost guarantee you'll be watching some soon-to-be superstars. This stage is located in Walk of Fame Park. Below are the artists you'll see on the Chevy Breakout Stage:
Friday: Tenille Arts, Brooke Eden, SEAFORTH, The Wild Feathers, Travis Denning, Waterloo Revival, Muscadine Bloodline, James Barker Band, HARDY, Tenille Townes.
Saturday: Brett Kissel, Tegan Marie, Adam Doleac, Filmore, Brandon Ratcliff, Cale Dodds, Noah Schnacky, Steve Moakler, Smithfield, Drew Baldridge.
Sunday: Adam Craig, Kelleigh Bannen, Chris Bandi, Austin Jenckes, Bailey Bryan, Dillon Carmichael, Love & Theft, Teddy Robb, Sweet Tea Trio, Austin Burke.
Chevy Breakout Stage | Walk of Fame Park
You'll hear plenty of emerging country music stars at the Maui Jim Broadway Stage located in front of Bridgestone Arena on the corner of 5th Avenue and Broadway. Below are the artists you'll catch on this stage:
Friday: Everette, Hayley Orrantia, The Adelaides, Stephanie Quayle, The Sisterhood Band, Leaving Austin, Fairground Saints, Elvie Shane, The Last Bandoleros.
Saturday: Hunter Brothers, The Swon Brothers, Noah Guthrie, Willie Jones, King Calaway, Lainey Wilson, Lauren Jenkins, Roan Ash, Baylee Littrell.
Sunday: Crowder, Caleb Lee Hutchinson, Kyle Daniel, Jaida Dreyer, Stephen Carey, Adam Hambrick, Drew Parker, Faren Rachels, Troy Cartwright.
Maui Jim Broadway Stage | Broadway & 5th Avenue
Need some A/C? Yes, yes, you will. Come inside the Nashville Visitor Center (inside the glass tower of Bridgestone Arena) and enjoy a cool show by up and coming artists!
Friday: Nora Collins, Kelly McGrath, Jenny Tolman, Blanco Brown, Spencer Crandall, Scott Stevens, Tom O'Connor, Erin Enderlin, Aaron Goodvin, Jake Rose.
Saturday: SixForty1, Larry Fleet, Robert Counts, Jaden Michaels, Tyler Reese Tritt, Shy Carter, Shane Runion, Cory Marks, The Wandering Hearts, Kylie Frey.
Sunday: Brown & Gray, Tony Jackson, Tiera, BEOGA, Crawford & Power, Angie Keilhauer, Hannah Dasher, Anna Vaus, Emily Ann Roberts, Jordan Brooker.
Nashville Acoustic Corner Stage | Inside Nashville Visitor Center
But wait.. there's more!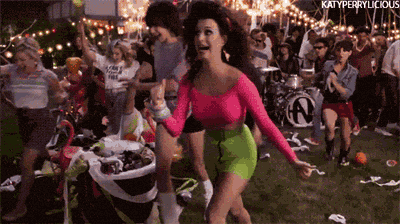 No, there's no catch. Yes, it's as good as it sounds. Click here for all of the info!
7. Family Fun Activities
Broadway will be packed with family fun starting Thursday through Sunday. Here are a few things you'll enjoy: corn hole, karaoke, video games, virtual reality and more! Click here for all the info! Enjoy!