Did you know that Baby Boomers are turning 65 at a rate of 10,000 people per day? This means, that within just a couple decades, older people are projected to outnumber children for the first time in U.S. history, reports census.gov.
The aging population means the caregiver job market will continue to grow and the economy needs people to fill those jobs.
While nursing homes/assisted living facilities might be the best choice for some families, there has been a shift in senior care, with more families seeking in-home care. In 2015, it was the first time nationally that more money was spent on home care than nursing home care, reports CNBC. 
While the majority of seniors prefer to age in their own home, it can present challenges for those seniors who require assistance with everyday tasks like driving, preparing meals, bathing, walking, etc. That's where an in-home caregiver comes in.
Caregivers are there to aid seniors with these everyday tasks while also supporting their independence and wellbeing. A trained in-home caregiver, such as those at Caregivers by WholeCare, is proficient in maintaining the delicate balance between providing care for seniors and enhancing their sense of purpose and meaning.
Finding quality care for our seniors is a pressing issue as many economists report that we already have a national caregiver shortage and the figures will only get worse. Human resources expert and MIT professor Paul Osterman predicts that in 2030, there will be a national shortage of 151,000 paid direct care workers.
For job seekers looking for stable and meaningful work, caregiving is an area worth exploring. For many caregivers, their job feels like so much more than just work, as they help seniors maintain independence and give family members peace of mind that a dedicated individual is caring for their relative.
Agencies like Caregivers by WholeCare want to help fill the need for caregivers by helping families find the right caregivers for their needs. In addition, WholeCare offers caregivers opportunities to receive ongoing training and continued education opportunities, as well as flexible work schedules.
WholeCare "has a lot of support, love and communication," says caregiver Yvette and they
"care for my mind, body and spirit as well as the client's," added caregiver Joyce. This kind of support earned them the 2018 Employer of Choice award by HomePulse. This award was based on caregiver satisfaction ratings collected via telephone interviews by Home Care Pulse, an independent satisfaction research firm. Agencies that have earned this award are best-in-class for caregiver satisfaction.
If you have a passion for helping others, click here to learn more about jobs at Caregivers by WholeCare.
Opportunities to Save, Earn, and Get Ahead
Soltea
Improve Your Heart Health with All-Natural Soltea Daily Supplement – Click Now to Save 25% Off Your First Order
All-Natural Heart Health Supplement – Save 25% Now

Greenlight
Raise financially-smart kids with a card that lets you control how they use it.
Get a debit card for your kids, managed by you

CodeMonkey
Introducing programming games for the next generation.
Coding for kids.
Gabi
Match coverage, compare rates and save.
How to knock hundreds off your home and auto insurance in minutes

Brigit
Know your spending habits, anticipate overdrafts, and get up to $250. Only takes 2 minutes. No credit check.
Get your finances on track.

Grow Credit
Grow Credit is a free Mastercard you can use to pay your subscriptions while you build credit.
Start building your credit today!

Tally
Consolidate your debt and save money while you pay it down...
Overcome your credit card debt

Acorns
Acorns helps you grow your money. Take control with all-in-one investment, retirement, checking and more.
Get a $5 bonus when you sign up.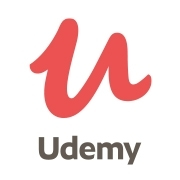 Udemy
Develop your skills learning on your schedule
Online learning, as low as $11.99
Outschool
Explore your child's learning interest with live, online learning …
Where kids love learning
Harmonic
Start your safety net today, everyone qualifies, no purchase necessary …
Claim your $10k complimentary insurance policy!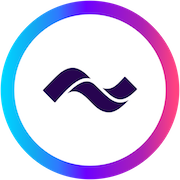 Current
And no hidden fees when you open a Current account …
Get paid two days early!
Gigsmart
Need workers in a hurry! Start with the Gigsmart Get Workers app …
Staffing solved in minutes