If you drive anywhere in Nashville, you know our city is booming! While traffic is a negative, there are a lot of perks to a growing city and one of those is.. new restaurants e'rywhere! So we put together a list of 10 new spots to check out once they open!
Here goes..
10 Restaurants Coming Soon to Nashville!
missing or outdated ad config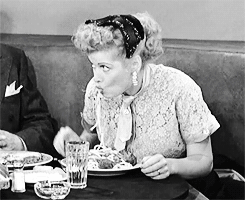 If you're like us and eat tacos for dinner almost every night, we have good news! You can now eat 'em for breakfast and lunch too! Yes! A new fast-casual restaurant coming to 12 South, Ladybird Taco, will specialize in breakfast and lunch tacos inspired by the taco scene in Austin, Texas. Think house-made tortillas, queso and salsa from fresh ingredients. YESSS.
Ladybird Taco | 2229 10th Avenue South | 12 South

Have you wondered what will take the place of the old Provence location in Hillsboro Village? Wonder no more! A new healthy, fast-casual restaurant called Greenery Co. will offer folks lighter choices in the heart of Hillsboro Village. Not too many details have been released but we do know they're expecting to open in the spring of 2020!
Greenery Co. | 1705 21st Avenue South | Hillsboro Village



If you want to indulge in authentic Italian cuisine without traveling to Italy, welovEmilia is your place! They're going to serve seasonal cuisine that's inspired by the Emilia-Romanga region of Italy! You'll find 'em in the heart of downtown Nashville on 4th Avenue North.
welovEmilia | 159 4th Avenue North | Downtown Nashville

Let's be honest. The L&L Marketplace on Charlotte Avenue is going to be lit! So many cool new spots will be opening up in that location including Honest Coffee! If you haven't been to their shop in the Factory at Franklin, we'll warn you – you're missing out! The coffee is, honestly, the richest, most flavorful cup of joe you'll probably ever get your hands on. We're thinking this will be our new favorite coffee shop hang.
Honest Coffee | 3820 Charlotte Avenue | Nashville

A new Italian restaurant will be opening soon in the new L&L Marketplace (where the Living with Landyn store is located) on Charlotte Avenue. Penne Pazze is all about fresh, authentic Italian food.. they're even partnering with local farms to bring us the freshest ingredients! Needless to say, we can't wait!
Penne Pazze | 3820 Charlotte Avenue | Nashville

Want to take a step back in time? The new restaurant/bar, Fat Kat Slim's, will take you on a trip to the 1950's! The nostalgic vibes will be strong plus the food and drinks are supposed to be killer!
Fat Kat Slim's | 730 8th Avenue South | The Gulch
Nashville favorite, Five Daughters Bakery, is opening a new location in the L&L Marketplace on Charlotte Avenue! Yes! They're known for their fluffy, melt-in-your-mouth, masterpiece donuts. Want to see yourself? Just hop on their website and take a look at their Donut Cams! Then, (while we wait for the new location), head to one of their other existing locations in 12 South, East Nashville, or Franklin and treat yo'self.
Five Daughters Bakery | 3820 Charlotte Avenue | Nashville

We're starting to see some themes in this list.. new restaurants in Hillsboro Village, new restaurants in L&L Marketplace and new Italian restaurants! Both of which make us HAPPY! Nicoletto's is a Nashville favorite. They have two other locations in the area and specialize in "bronze cut, fresh and dried pasta". We love the Build Your Own Pasta Bowl concept as well as.. well, everything, on their menu.
Nicoletto's Pasta Company | 2123 Belcourt Avenue | Hillsboro Village

NOLA-inspired breakfast cuisine in Nashville.. YES! Ruby Sunshine will be going into one of the spots along the main drag in Hillsboro Village. This will be your new favorite place to brunch! That's right, they serve breakfast all day. We like the way they think.
Ruby Sunshine | 1800 21st Avenue South | Hillsboro Village

Okay, so, this just opened its' doors in Nashville. Central BBQ.. aka.. BBQ heaven! They specialize in that slow, smoked Memphis-style BBQ that melts in your mouth. We recommend everything on the menu but a personal favorite? The nachos. Mmm.
Central BBQ | 408 11th Avenue North | Capitol View